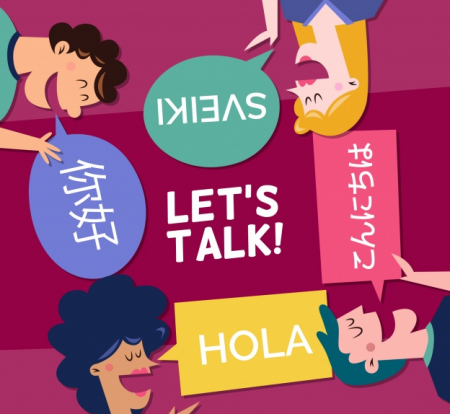 Learning a language isn't that easy as it seems. On top of this, learning that language on a platform can really quicken your progression however it can lead you into total frustration if you make a wrong turn like devoting yourself to that platform as a beginner. Of course, choosing between millions of applications is really tedious.I am going save you from the trouble of going all those troubles to try several things which might probably walk you by your side slowly towards your goal. Here are 10 Best Platforms to Learn Chinese for beginners.
This is definitely the best application ever most veteran Chinese learners recommend. You can choose either a web version or application version. It is really handy when it comes to usability, versatility, and costs. You can embed yourself in this application/website and savor a variety of resources. If you want to conquer more in the Chinese field, you can even pay to attend an online course.
Why is it recommended for Amateurs as well?
There are REAL professional tutors who can guide you towards the door to Chinese. As they are REAL tutors, they can gradually adjust no matter what level you are in currently. Furthermore ,having an interactive teaching platform polishes its usefulness,
Pleco is also the kind of application recommended by most Chinese learners. Hence, nearly each and every people studying Chinese has it downloaded on their phone for the following strengths compared to other applications that are just filled in with a lot of annoying ads.
It is loaded with several bullets such as free features – stroke order, example sentences, clip reader, handwriting recognition and more. Of course, they also have a bunch of paid add-ons that you can make the best use out of it. Precisely, you can learn Chinese effectively using it.
This is an android only dictionary that is on par with Pleco with a lot of the same features. Of course, you may want to know the differences. They have widgets for your beloved home screen and a soundboard to practise tones. There are a free lite version and a pro version which is just $2.99. One of the well-known features of this application is their popup dictionary which you can use within other applications. If you are learning Chinese, do not miss out this application.
Is there anyone who doesn't like to play? Yep. Learning and playing at the same time is kind of amazing for sure. Learning Chinese may not be as boring as it seems if you use this application correctly. They provide us the lessons based on topics and insert a light gamification faction to them. You can enjoy fun features and learn a basic understanding of vocabulary and sentence structure. They are not for the nerd type of course though they are highly recommended for those who just get started. You can get different sensations by trying these applications out.
Like ChineseSkill, Lingo Deer is also a game-like application designed to learn Chinese in an interesting way. On top of this, fun features and interesting in-game design improves users' learning efficiency. I am certain that you are going to enjoy both applications as they are on par with each other.
This one is another masterpiece, the combination of games and literature. It can either be used as an app or online. You are guaranteed to be lost in the trick of that application. You intend to play a game however you will end up learning Chinese. You'll be able to hone all areas of your Chinese- learn new characters and worlds, improve your listening, speaking, typing and grammar. It's story-based and has characters that you'll get to know along the way. Ninchanese is astonishingly extensive with a staggering amount of content.
Yep. This is Zizzle. Are you having trouble remembering Chinese characters? Of course, it is really natural for beginners to remember those worm-like characters. Apparently, most beginners only like to learn Pinyin for one sore reason, i.e., English words which have been learned already. This application can give you a hand when it comes to characterization surely. It is an application that makes uninteresting interesting. You can remember tons of characters in no time after using this application for some weeks. It uses mnemonics to assist you to remember how characters are formed, their tone and pronunciation. The images and stories will stir up and bring back the characters in case you forget them.
ChinesePod occupies one of the largest names in this industry. Nearly everyone recommends this ChinesePod and has been around for over a decade. They do have a barrage of lessons in all aspects of difficulties. Furthermore , it is a grand method to improve your listening. In addition, the Premium plan also exists for those who wish to explore more in this ChinesePod. This is on par with TutorMandarin.
This one is for budget learners. You want to learn Chinese and still a newbie. And you are a cheapskate. Go for ChineseClass101. It is a solid choice for beginners. The best is the lessons include a lot of English. EVERYONE is willing to learn Chinese through English. In fact, you may not want to see several worm-like characters in the beginning as a starter for sure. Definitely, you should try this one out and you can step up further and peek into the Chinese World.
This one is an application that has been developed recently. It has a duo version, web version, and app version. It is a perfect way to get lots of practice mimicking sentences and structures. This will definitely improve your speaking cadence, confidence, and pronunciation. You are going to hear a beautiful recording that you might get attached to it and then record yourself saying the same sentence. Not to mention, you can choose between hearing a male or female.
Precisely, your voice will get in between recording and adapted to it. As a result, it makes it easier to point out the differences in pronunciation. Not to mention, Dictation exercises are also existed there to help you out as well.
Subscribers will be able to submit an endless number of recordings to be graded by a native speaker. This function is on par with TutorMandarin.