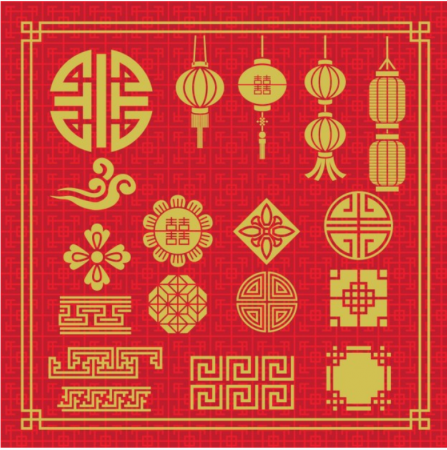 Chinese has become the second International language lately. As you all know, the first International language is English. Obviously, knowing English before we devote ourselves into Mandarin is much more efficient than learning Mandarin blindly. There are several bilingual teaching channels out there for your Mandarin learning purpose. Don't worry I am going to list out the top 10 Excellent Teaching Channels for English to Mandarin.
Why Bilingualism is Important (English <> Mandarin)
Whilst English has only 26 alphabets, Chinese characters are more than 8000 in total. Learners are necessary to practice writing characters every day to get the best result in language progress for more than 6 years before they can really master them. Precisely, whether your tutor is native or not, it doesn't matter as long as she can give you personalized classes with feedbacks immediately accordingly.
In order to fulfill your language goals, your tutors must be bilingual. Otherwise, you might end up making wrong turn meaning that every step you take has a
slight chance to go into unfixable error. What you have to keep in mind is you are learning nothing but a language.
The point is that you must look for a bilingual teaching channel which supports both English and Mandarin if you strive to learn Mandarin efficiently. Sometimes, most tutors are having trouble to explain Chinese meaning to the students because the language barrier is halting the progress for sure. This kind of problem isn't uncommon, especially in mainland China. Of course, most freelancing tutors from here are able to speak English but not qualified to interpret Mandarin to English sufficiently.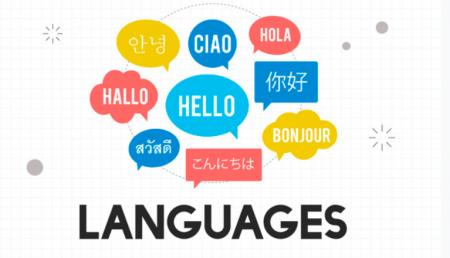 Here is the list.
TutorMandarin is an online teaching channel for English to Mandarin. The key factor to master your Chinese skills is to master the characters, the corresponding tones and practice the vocabularies you have learned by talking to Chinese native speakers. In this case, TutorMandarin can truly help you out of course. TutorMandarin can provide you whatever lesson you wants to take no matter what kind of resources you are looking for. It is more like a huge compilation of resources on one website. Truly, it is an online Chinese learning course with professional teachers and you are granted with the wish to get close to those pros. Sometimes, we don't really have time to go to school or tuition to learn casually. And learning in a classroom filled with 100 students cannot get you anywhere in learning a language. How about one on one? Of course, everyone is willing to take one on one course instead. Not only you can get attention from the teachers but also you can progress a lot.
TutorMandarin provides professional one on one Mandarin course from bilingual teachers (each with over 500 hours of experience). The classes are taken through a mobile/ PC classroom that has high standard video calling, an interactive whiteboard and viewable lesson content built-in around HSK standards.
What's so special about this TutorMandarin is they offer you a free trial class before you buy the courses. You can get some of the lessons for free as soon as you sign up on those websites. And you can pay the fee at your will. FLEXIBILITY.
You can get the trial class for free and enjoy a handsome discount even more if you purchase classes on the day you take the trial.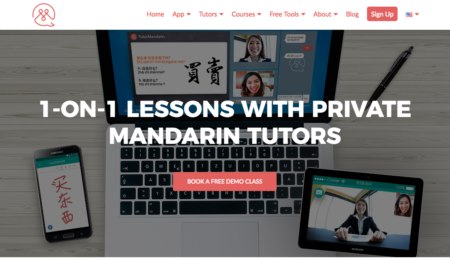 Ninchanese isn't like any other teaching channel because it isn't. However, it is going to hone your Mandarin skills as a lenient virtual Mandarin teacher if you are bored of causal classes and you are into games.
This one is another masterpiece, the combination of games and literature. It can either be used as an app or online. You are guaranteed to be lost in the trick of that application. You intend to play a game however you will end up learning Chinese. You'll be able to hone all areas of your Chinese- learn new characters and worlds, improve your listening, speaking, typing and grammar. It's story-based and has characters that you'll get to know along the way. Ninchanese is astonishingly extensive with a staggering amount of content.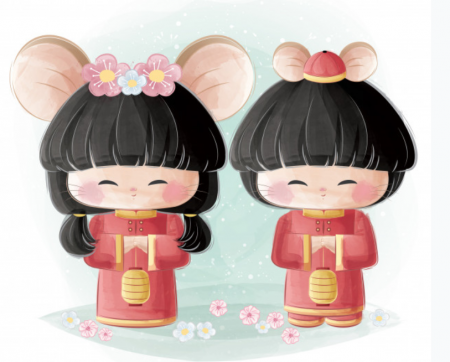 Even though Zizzle isn't a teaching channel. Trust me. Gradually, it will be like a Mandarin tutors to you. It is specially designed to remember each and every single Mandarin characters.
Yep. This is Zizzle. Are you having trouble remembering Chinese characters? Of course, it is really natural for beginners to remember those worm-like characters. Apparently, most beginners only like to learn Pinyin for one more reason, i.e., English words which have been learned already. This application can give you a hand when it comes to characterization surely. It is an application that makes uninteresting interesting.
You can remember tons of characters in no time after using this application for some weeks. It uses mnemonics to assist you to remember how characters are formed, their tone and pronunciation. The images and stories will stir up and bring back the characters in case you forget them.
This one is for budget learners. You want to learn Chinese and still a newbie. And you are a cheapskate. Go for ChineseClass101. It is a solid choice for beginners. The best is the lessons include a lot of English. EVERYONE is willing to learn Chinese through English. In fact, you may not want to see several worm-like characters in the beginning as a starter for sure. Definitely, you should try this one out and you can step up further and peek into the Chinese World.
This one is an application that has been developed recently. It has a duo version, web version, and app version. It is a perfect way to get lots of practice mimicking sentences and structures. This will definitely improve your speaking cadence, confidence, and pronunciation. You are going to hear a beautiful recording that you might get attached to it and then record yourself saying the same sentence. Not to mention, you can choose between hearing a male or female.
Precisely, your voice will get in between recording and adapted to it. As a result, it makes it easier to point out the differences in pronunciation. Not to mention, Dictation exercises are also existed there to help you out as well.
Subscribers will be able to submit an endless number of recordings to be graded by a native speaker. This function is on par with TutorMandarin.
This is a bit different from the ones I mentioned above. It is designated to help us find Mandarin teachers. Also, this can be called online teaching channels as it also provides online tutoring services as well.
Vividly, you can also look into teachers' profile, location to check if he/she is nearby your place, prior experience/education/qualification, etc. Not to mention, the fee he/she wants to charge you is clearly stated there meaning that you don't have to negotiate with the tutors once again like other teaching channels. Therefore, you needn't have to worry about bilingualism as you can look into teachers' profiles as many as you want.
What's more is you can also check the locations of the tutors on maps. So, you are more likely to pinpoint the nearest tutors. And there are several filters like student age, price, and class level to list out what kind of Mandarin teachers you are looking for in order to bring up the best of the best result.
MandarinTutor is designed especially for Chinese language enthusiasts. It provides online Chinese classes via Skype which is less modernized compared to TutorMandarin.  They are offering 25minutes free trial class.
You can choose various packages of 1, 5, 10, 20, etc. The more lessons you book at a time, the more discount you can get. Most tutors there can speak at least two or more languages. So, there is no need to say they can communicate in English.
Heytutor is one of the teaching channel which allows you to learn a huge range of subjects (not only Chinese) and helps you find the tutors which might suits your needs. One of their interesting features is that you can locate yourself by your ZIP code and find the tutors near your location. Let's say even if you can only speak English normally, you can either use your native language as the tutors will be from the same location as you.
Simply, all you need to do there is to type in your name, mobile phone number, email, personal information, specific need or qualification of the tutors. You just have to submit all you need to them to let them satisfy you in the best way. Later on, a representative will contact you shortly to discuss with you for further information after they receive your information. The only drawback of using this is you can't see the tutors' profiles vividly and you have to rely on the representatives hugely.
Care.com is a versatile website. In fact, you can even rely on this to find school babysitters, nannies or senior caregiver in addition to Chinese tutors. On top of this, you can look into the tutors' teaching experiences, their age, and their physical appearances.
However, Care.com charges a higher rate than any other website. Here, the price for Chinese tutoring service may vary from $15-40 per hour.  In fact, you have to keep this in mind that the website only shows the general "range" of the price/hour. It means you have to negotiate the final price with the tutor once again.
The only cons here is you need to ask the tutors for the real price rates they charge. Maybe it isn't even a con.
Obviously, in-person tutors charge higher than online tutoring. In this website, they provide duo services. Conveniently, you can choose between in-person tutoring and online tutoring. Surprisingly, the gap between them isn't negligible. If they charge the online tutoring for $15-30, in-person tutoring will be $40-60. You may need to add in your information specifically like your available time and you will be provided with the list of all suitable tutors along with their ratings as well.