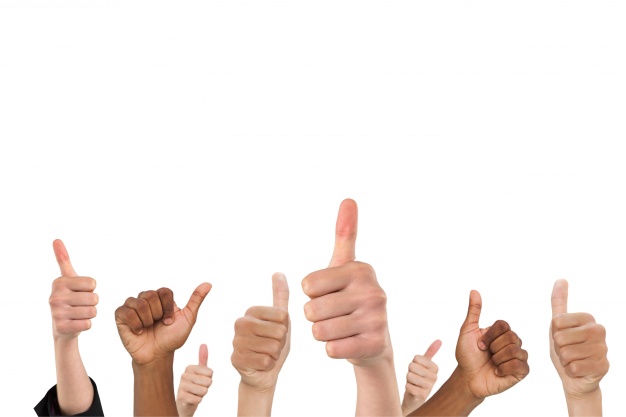 Learning a language can be really complicated, especially when you have to combine it with work ,studies,and leisure and other things important to you. It can also take time and effort. It is also true that you can instantly find software to casually learn this Mandarin.
However, learning a language online isn't as simple as it seems. One wrong step can take you away from getting close to the language.
Don't worry. Here are some tips and tricks to find out the best of the best tutoring software from the net. Fortunately, we live in an era where technology is now part of our daily life, and where Chinese teaching materials can be found directly on our personal devices.
Why learn Mandarin?
China is a fast-growing economy and it has already been the second largest economic country in the world. Being able to speak Chinese can give you the upper edge in your career and open up wealth opportunities in both business and professional now, and in the future.
The Chinese Language Learning Software is broken up into many regional dialects; however, the official dialect that is taught in all schools is Mandarin. The second most spoken dialect is Cantonese. If you are interested in Learning Chinese, Mandarin is your best bet, as it is the most spoken dialect in China.
Challenges to learn Mandarin- Why software helps
Mandarin can be difficult to learn, however in some aspects it is actually easier than to learn English. Let's take a look at why this is:
Why is Mandarin Difficult?
–Tones: Chinese langue is tonal unlike Korean and Japanese. This means that the way you inflect the pitch of your voice can change the entire meaning of a word. This can be particularly troublesome for English speakers who are not adapted to hearing these tones. Fortunately, there are only 5 tones in Mandarin, and with practice, you can easily identify them.
–Writing: The Chinese Language does not really have an alphabet like English, French, Spanish, etc. Instead, the Chinese language is written entirely using characters. This can be an issue since you cannot really sound out a word phonetically from simply looking at a Chinese character.
Why is Mandarin Easy?
–Grammar: Chinese grammar is remarkably simple compared to that of English or French. There are very few rule exceptions and verbs and nouns require very little conjugation. Tenses in Chinese are very easy to implement as well.
The thing that can define whether Mandarin is easy or difficult is based on the teaching style and learning form and of course the student himself plays a huge role in learning this language.
The following website can help you peek further into the secret of this Mandarin language.
1.Chinesepod
ChinesePod is a Mandarin Chinese learning platform that provides video and audio lessons, mobile study tools and exercise, as well as individual online tutoring lessons, which are designed for learners of every level.
The company mission is "to make language learning easier for adult students".[1] Learners can access content via YouTube [2], smart phones, RSS feeds, and directly from ChinesePod.com.
Since 2005, ChinesePod has published over 4000+ audio and video lessons, each between ten and twenty minutes in length.
Lesson content is divided into six difficulty levels (Newbie, elementary, intermediate, upper-intermediate, advanced, and media) and learners choose their own lessons depending on their interests and needs. Alternatively, they can choose from a selection of ready-made playlists.
ChinesePod has several of features to choose from including HSK Prep, Situational Video Lessons, Engaging Audio Lessons, Interactive Chinese Dictionary, Supportive Online Forum, Pinyin Program, A Placement Test, and our Exclusive Say it Right Series. Since November 2005, ChinesePod has been the top five of the world podcast rankings at Yahoo.com and receiving a total of 1.2 million downloads. [3]
The Chinese host is typically complemented by a native English speaker who helps to explain the content of the lesson.
Founder Ken Carroll appears in the earlier Newbie and Elementary lessons and was later succeeded by John Pasden between 2007 and 2013.[4] John left ChinesePod in January 2014 to work on his company, AllSet Learning.[5] Jenny "J-Dog" Zhu is the main Chinese host and was later joined by Li Dilu in late 2010, with Vera Zhang becoming ever more involved.
2.Tutormandarin
TutorMandarin is an online Chinese language teaching platform and mobile application where certified tutors teach full spoken courses and individual topic-based classes through a state of the art virtual classroom.
Each student gets a personalized learning experience – including their own custom student resume, individual class notes and educational badges. Moreover, all students get free access to the daily What's on articles, curated Youtube videos, and Flashcards.
The Professional teachers and a cool virtual classroom make the students easy to learn. 1 by 1 teaching corrects many problems such as pronunciation.
By taking a few times in a week, TutorMandarin can provide great Chinese instruction with its virtual class software.
The courses are well organized and it gives its customers lots of nice free bonuses with sign up. Certified Chinese language teachers, systematic courses, and high technology make everyone speak Chinese with confidence in such a little time. Thus, TutorMandarin is the best Chinese learning software.
3.TutorMing
TutorMing is an immersive one-on-one online learning platform that intelligently fits you with Mandarin lesson plans relevant to your style of learning and interests.
Lessons are conveniently streamed from your device or computer, and use an integrated whiteboard, high quality video and audio, instant messaging, and many post-lesson tools so that you can make the most of your Chinese learning experience.
TutorMing's award-winning Dynamic Course Generating System (DCGS) intuitively matches you with the right course material and appropriate tutor based on your occupation, hobbies, and other information.
Built for convenience, TutorMing classes are scheduled by you and supported by the TutorMing Classroom app, which allows you to take lessons, review materials, and homework anywhere you want with your device.
TutorMing understands that Mandarin Chinese skills are highly transferable in today's increasingly globalized world, and we are dedicated not just to connecting you with a professional Chinese teacher, but to the world of Mandarin and the new opportunities that it offers. Our personalized course design and numerous learning tools will help you make the most of your potential to learn Mandarin.
Whether for business, family, culture, or adventure, TutorMing is your Chinese learning vehicle for efficiently achieving the results you need to guide you along your cross-border journeys.
4.Mandarin Bean
Mandarin Bean is a new English language website that attempts to "provide Mandarin Chinese learners with easy access to study materials that are high-quality, contextual …and definitely not boring!"
At a glance the website is aesthetically pleasing, clearly labeling everything and sporting bright pictures on a clean white background.
The content, all of which is accessible for free, is grouped into three levels: Beginner, Intermediate, and Advanced. The website conveniently labels each entry with a corresponding HSK level.
Beginner is made up of content from HSK Levels 1 and 2, Intermediate from HSK Levels 3 and 4 content, and Advanced from HSK Levels 5 and 6 content. As expected, each higher level brings with it more advanced vocabulary, typically longer entries, and more complex subject matters.
In addition to categorizing by HSK level, Mandarin Bean also employs a tag system to further group the entries. The tags used include Business & Economics, Culture, Fun, History, Lifestyle, News, Story, and Travel. These tags allow you to sort by entry topic and help you to easily find and learn about the content you're most interested in.
5.LiveLingua
Live Lingua has grown into the world's premier online language school offering the total immersion experience online, but it came from humble beginnings.
It was started by a Peace Corp Volunteer and his wife who was a language teacher who worked for the Peace Corps. After finishing their Peace Corps service he realized how important learning languages were to bring people together.
He also learned the critical role total immersion had in really learning a language. Together with his wife they started a brick & mortar language school.
They worked for years to build the language school into one with a great reputation in their city and internationally. They even opened up other branches around the country with equal success.
As time went by they started to hear their students regularly comment on how much they loved the language immersion experience that they had with them in their brick & mortar schools, but wished they could experience it back home. With that idea Live Lingua was born.
Over the next few years Live Lingua grew slowly but steadily. Our language students have come to us largely based on recommendations of friends or family that have had a great language learning experience with Live Lingua.
But we are not done yet, and we are constantly improving both the academic and administrative aspects of our school to serve our students better.