HAVE A FRIEND LEARNING CHINESE?
UP TO

$192

PER REFERRAL!
Earn Money in 3 Easy Steps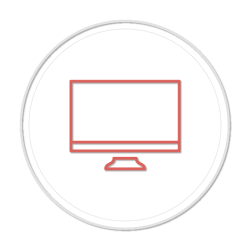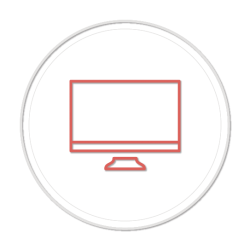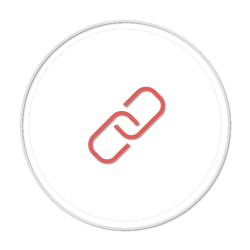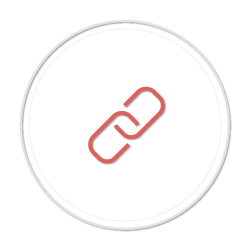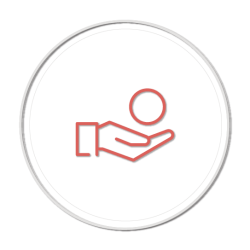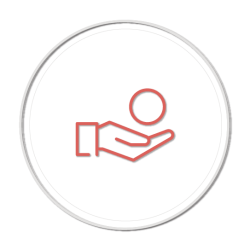 Earn
for every paying student
TutorMandarin Share-to-Learn Program
People all over the world are starting to learn Chinese!
TutorMandarin looks to be there to meet the demand with professional 1-on-1 online Chinese tutoring through a revolutionary virtual classroom on PC and Mobile Phone.
We're looking for affiliates now to help us reach out to Chinese learners they know. Just share TutorMandarin with a friend and they will get a free1-on-1 Chinese class (no strings attached!). If they don't like the service, no problem…you just gave your friend a free class!
However, for any referrers that do end up purchasing a course, you will receive 5-15% commission. With one class costing $20 and one course costing over $1200, you can make quality commission with only a few referred friends! We pay commission on a regular basis (the 10th of each month) straight to your PayPal account or preferred payment method.
So, if you know any Chinese learners, become a TutorMandarin affiliate and set up a win-win situation for everyone involved.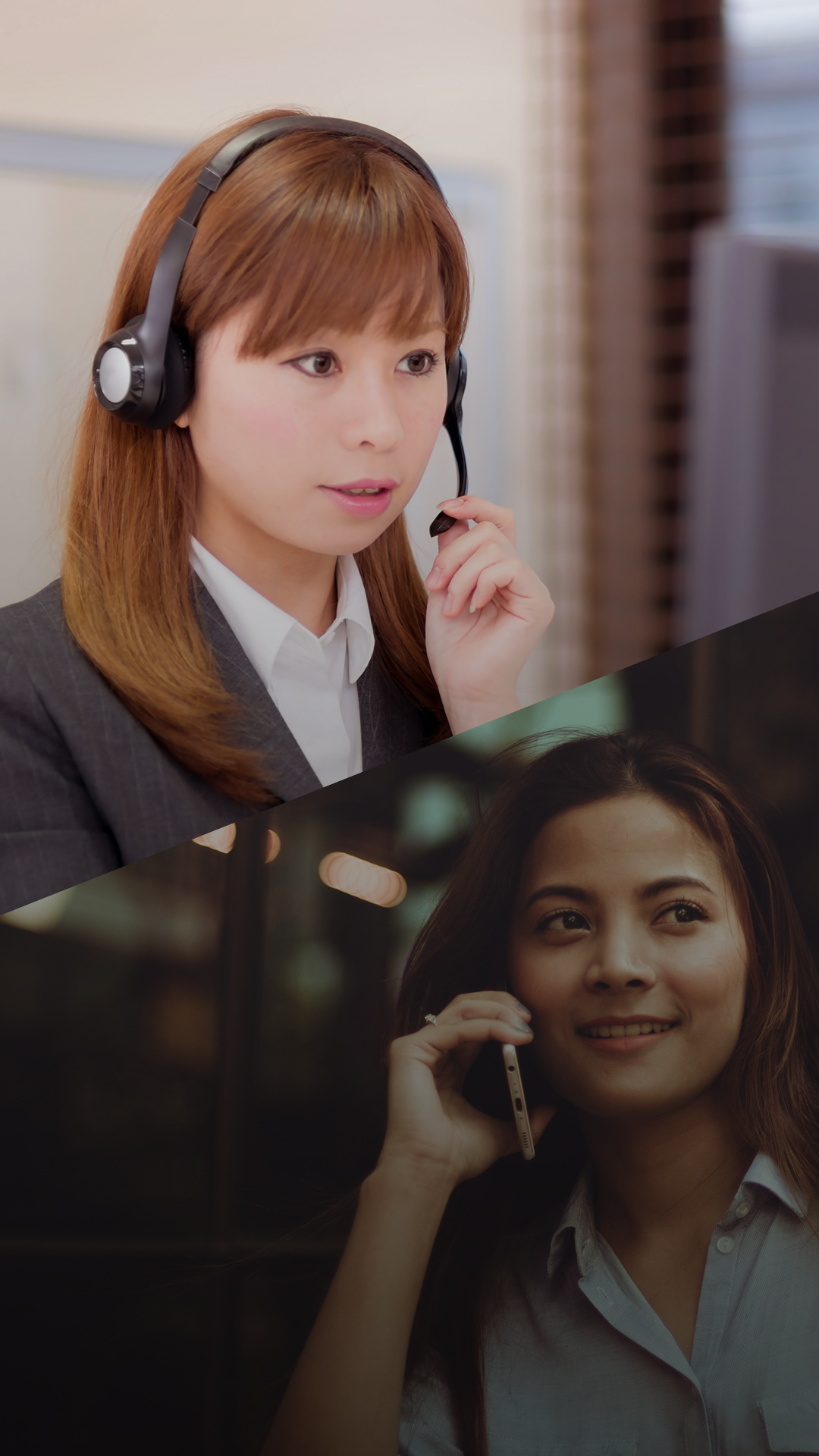 Why join TutorMandarin Share-to-Learn?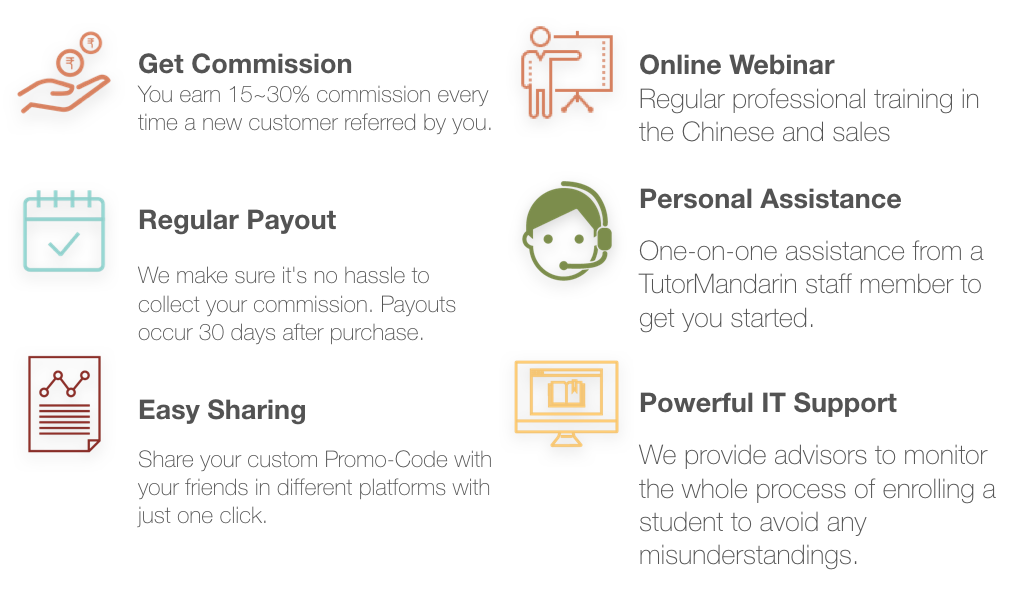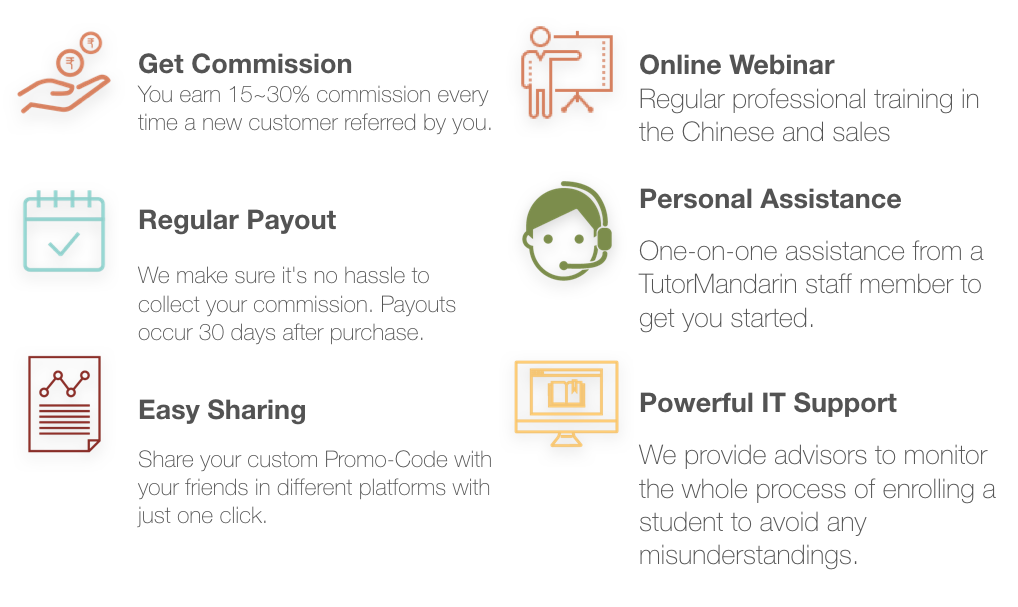 1.Submit the application form.
2.Wait for a call or Skype message 
3.Start earning once you're approved