Best Apps for Kids to Learn Chinese
Every parent wants their child to be able to thrive and survive in the world of tomorrow. It increasingly looks like China and the Chinese language will be a major part of the next global shift. Luckily, children are adept at learning new languages and if their parents get them started off on the right foot — then they'll have no problem picking up the skills they need to achieve all their dreams.
Today, we'll look at a few of THE BEST apps for kids to learn Chinese. We'll tell you if it's available on Android or iOS. We'll tell you the price. We'll give you a breakdown of the features. And most important, we'll give you an unbiased review on whether or not it's worth your time.
Alright, let's check out the best apps for kids to learn Chinese!
LoveChinese 小宝宝学中文
| | |
| --- | --- |
| Cost | Free |
| In-App Purchases | Yes |
| Android | Google Play |
| iOS | iTunes |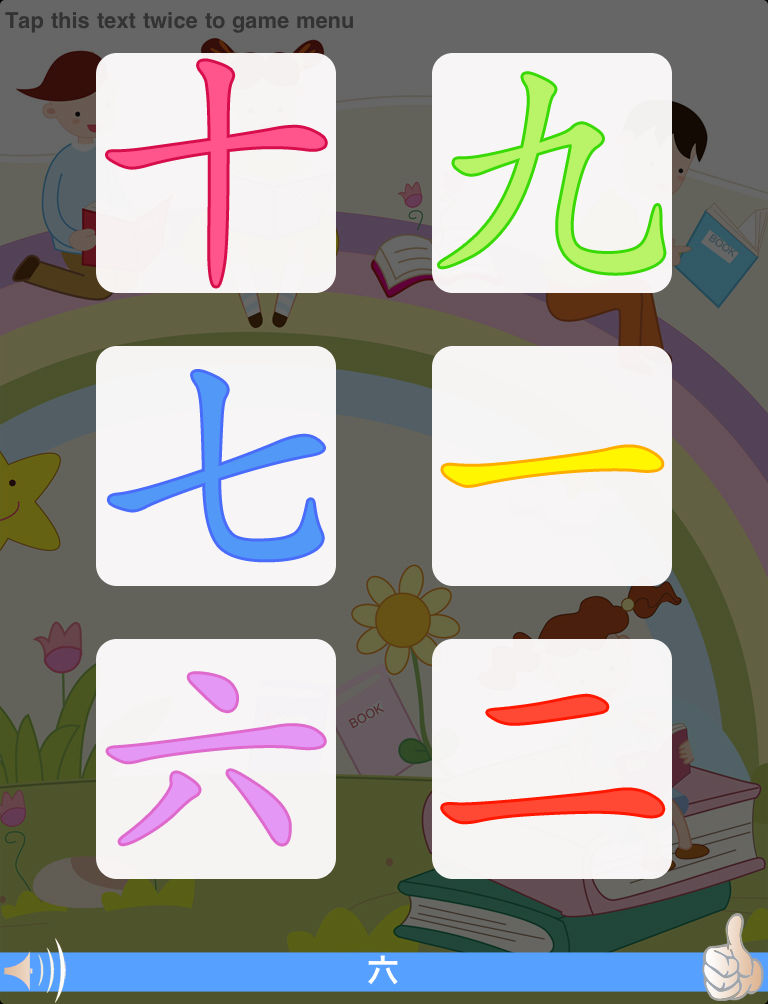 Love Chinese is an educational game may be the best toddler interactive game in the market of its kind which inspires a young child's mind. You can encourage your children to learn through play. This app is perfect and very easy to use. It can be available for android and ios version. Hurry up and get love Chinese for FREE !!!
Features
With more than 13 different types of themes to select and expand, the game is in putonghua accompanied by high-quality pictures and audio.
Can be operated using Traditional Chinese, Simplified Chinese, Pinyin, Zhuyin (bopomofo), Jyutping, Japanese or English display.
13 types of themes including Numbers, Colors, Fruit & Vegetables, Transportation, Animals, Daily Necessities, Occupation, Insects & Birds, Basic Words and Body Parts.
200 reward stickers.
10 different types of backgrounds. (for games and rewards).
Learn Chinese (Mandarin) FREE
| | |
| --- | --- |
| Cost | Free |
| In-App Purchases | Yes |
| Android | Google Play |
| iOS | iTunes |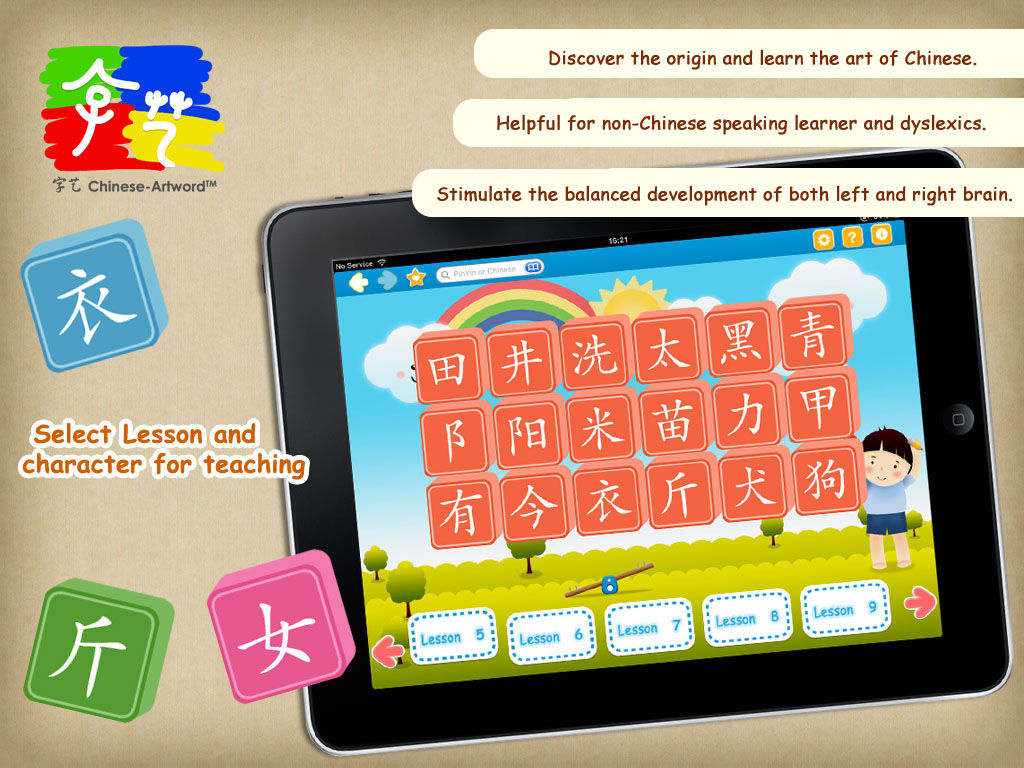 Learn Chinese (Mandarin) app is helpful for children whose mother tongue is not Chinese. And it's also helpful for all beginner learners in the Chinese language who wishes to understand Chinese characters. It will help your children understand Chinese characters more easily and quickly. Download this app along the way.
Features
Writing strokes sequence, writing tips.
Hanyu Pinyin, audio pronunciations.
Drawing board – drawings can be created and saved.
Compound words – examples of words formed with character.
Character search feature, search history.
Miao Mi: Kids Learn Chinese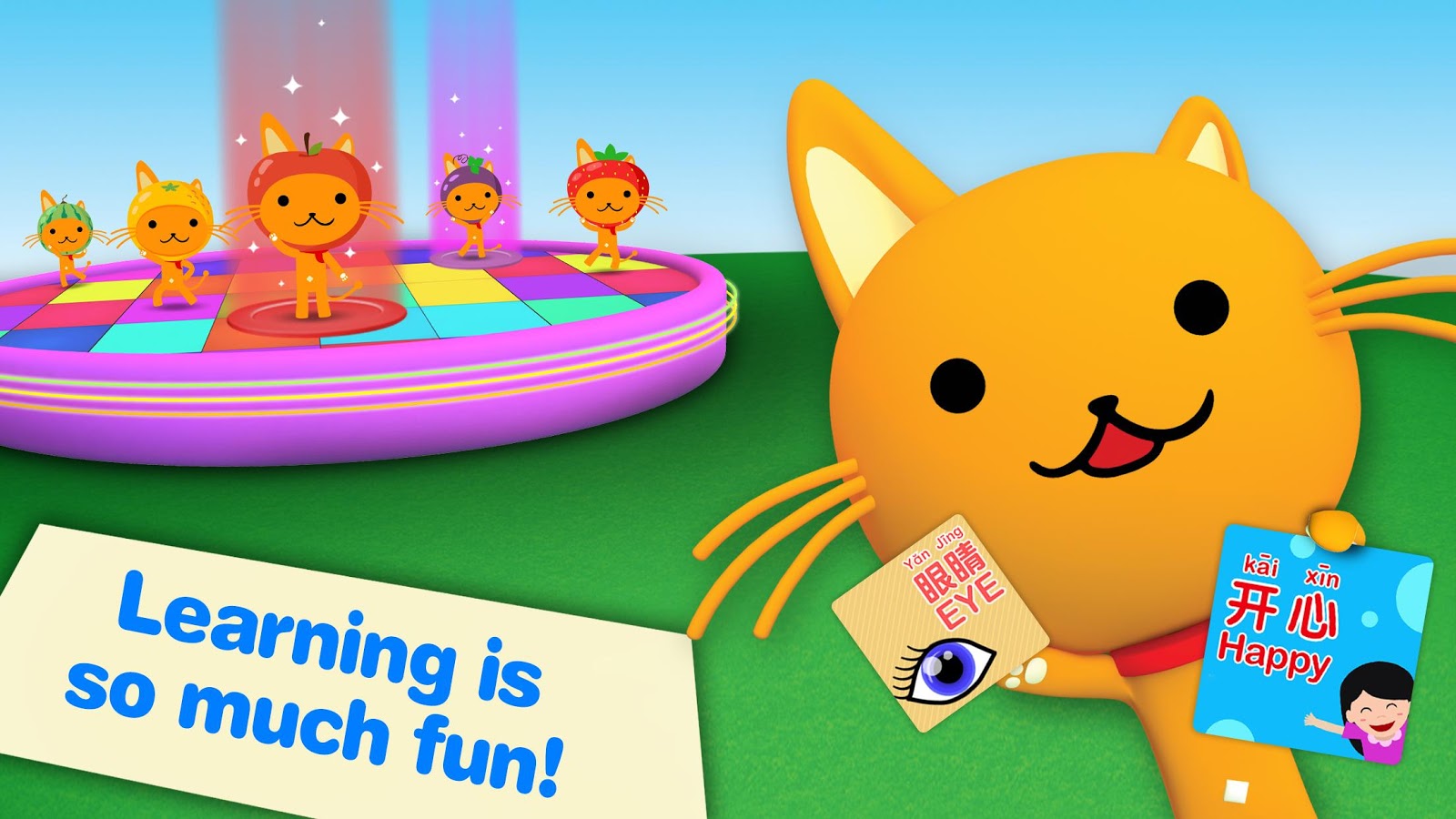 Miao Mi is an educational app that encourages your children to learn Mandarin Chinese in a creative, fun and interactive way. It includes over 500 videos in Mandarin Chinese and English to learn. Miao Mi is the best way to learn Chinese for kids and enjoyed by millions of kids in Asia to learn Mandarin Chinese skills. Don't forget to download this app for FREE.
Features
Over 500 videos from popular TV shows, including award-winning producers of children's content.
New content regularly added.
Available in Mandarin Chinese and English.
Interactive games suitable for Mandarin language learning and cognitive development.
Children's favorite episodes can be watched via streaming or Wi-Fi for the duration of your subscription.
Kids Learn Mandarin Chinese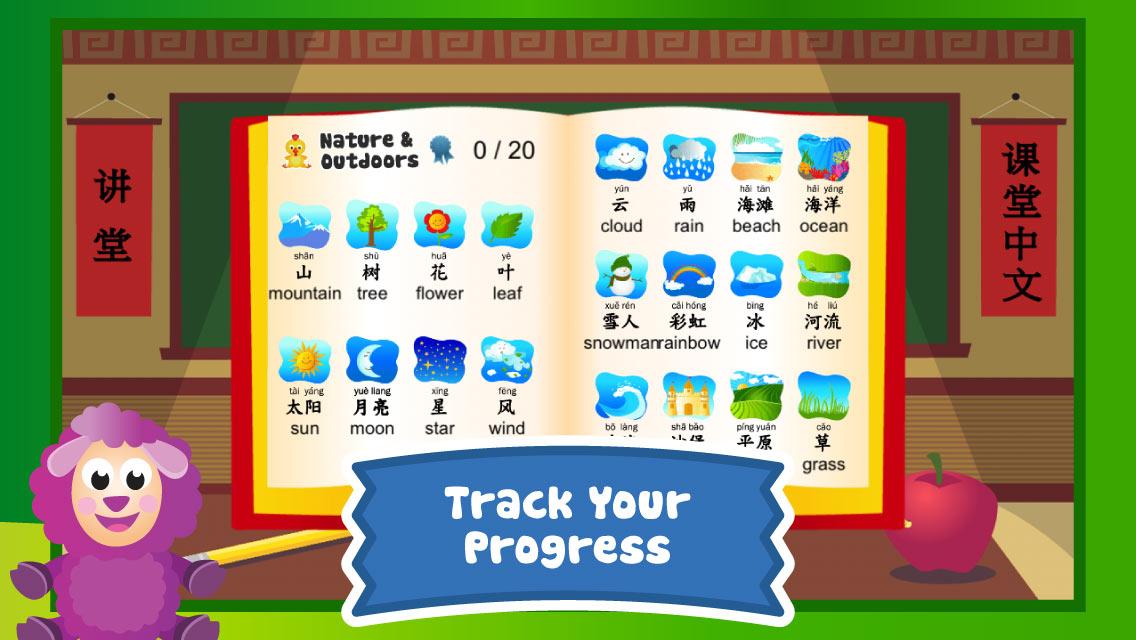 Kids Learn Chinese app is suited for kids ages 2-8. It will teach your child to speak, write and read over 200 Mandarin Chinese Words and include the Numbers lesson: 8 fun Games, 1 Movie, and 20 collectible stickers. I believe your child will have fun and joy when using this great app. All lessons are delivered in clear Mandarin with English narration and encouragement for your child. Your child will also be guided on a learning adventure across China playing our fully interactive series of fun and progressive games.
You can check out more about Kids Learn Chinese here: Kids Learn Mandarin Chinese
Features
A Shared Family Account makes it easy for kids and parents to share a device and allows parents to track the game play and learning of multiple children under a single account.
In-App messaging lets children and parents send one another fun and encouraging messages.
A curated Game Catalog suggests new Apps based on your child's interests and learning levels.
Parent Controls protect your child by keeping In-App-Purchase behind a parent gate.
Fun Chinese | Learn Mandarin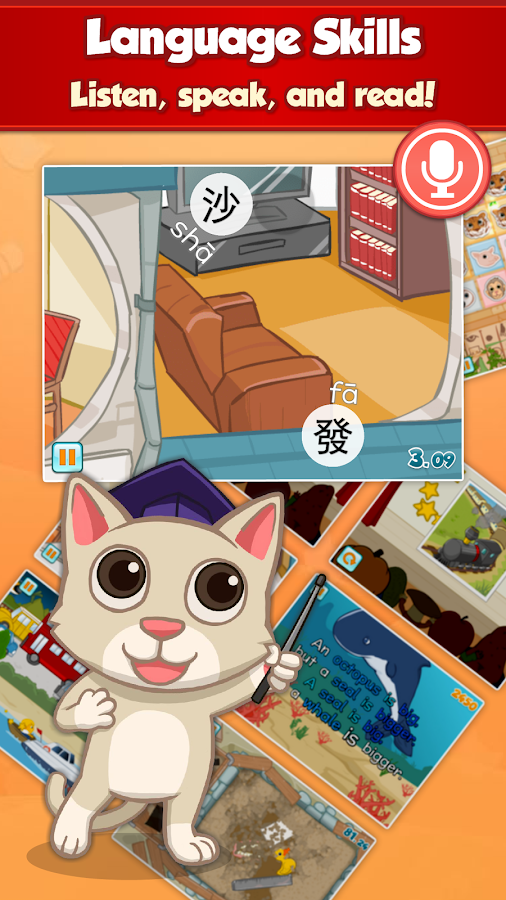 Fun Chinese app is cute and very suitable for kids (especially 3-10 years old). This app includes educational activities and teaches kids to read, speak & spell. It combines a structured Mandarin Chinese language course with engaging and entertaining games. The language course is divided into lessons. Each language lesson teaches core vocabulary and presents words in several contexts to assist learning and retention. Fun Chinese app uses different voices so that the learners can pick up on the subtleties of pronunciation.
Check out for more about Study Cat here: Study Cat
Features
6 or more unique games in each fun-packed lesson.
Original music, songs, sound effects, and beautiful cartoon artwork.
Engaging learning games will keep your child entertained as they learn.
TutorMandarin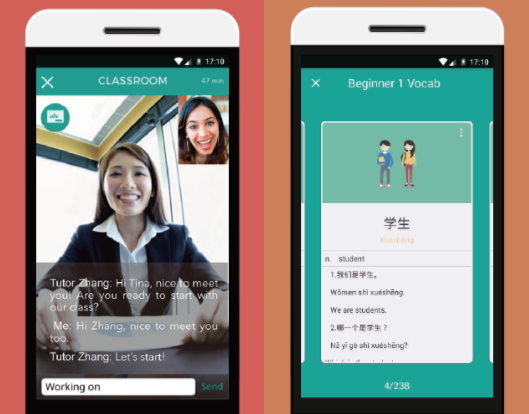 Another must-have app for kids is TutorMandarin. It is the best Chinese app for your kids if you are very serious about improving your kids to learn Mandarin at a higher level. It has built-in courses that are designed around HSK standards. Your kids can also learn colorful flashcards inside that's app. TutorMandarin is the platform where can learn Chinese professionally with own tutor and also gains more insight into the Chinese Cultures at the same time. Their 1-on-1 native tutor classes are affordable and make this Chinese app the best of both worlds.
These are the best apps for kids to learn Mandarin Chinese. I hope these apps will help your kids to learn Chinese and you can encourage your children to learn by using one of these apps.
Don't forget to tell us more about your choices. Comment below for the best apps for kids to learn Chinese.