Chinese food list with pictures | The best Chinese dishes to order

Some people who haven't been to Asia before and thinking about going on vacation or even living in China, have prejudices about chinese food.
Due to this TutorMandarin wants to introduce you some typical dishes and what foreigners might be aware of, to make their experience as special as possible.
First of all, people should take into account, that China is a huge country. So there are several different local delicacies and differences when it comes up to food. Most people "acclimate" to the food if you're there long enough. Food is one of the best parts of visiting/ living in China. And even if you eat healthy/ safe food — it may be too spicy or have things that you're stomach is not used to and have separate problems.
Where to get good Chinese food in China
In China, you have different options to grab some good food. But there are some differences regarding the food quality which should be considered.
Maybe it's obvious, but you usually take a risk with anything off the street or in a small restaurant. You get a higher quality, if you eat at a "chain store", a restaurant or at restaurant ins malls/ shopping centers. The best rule seems to be: go with your gut! If you don't feel comfortable or have the impression, that the restaurant isn't as clean as it should be, you should not eat there. Otherwise, give it a try!
Tip: Even if you don't plan to eat street food, you should visit some of the local night and food markets. There is no better way to get to know a country than experiencing their cuisines. People who have a good sense of smell should be aware of stinky tofu!
What are local delicacies around China?
North-China
Feature: Salty, simple, fewer vegetables with wheat as the staple food
Regions: Beijing, Xi'an, Inner Mongolia, and Northeast China 
Whole roast lamb
Dumplings


Beijing Roast Duck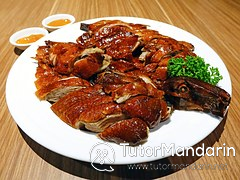 Hand-pulled noodles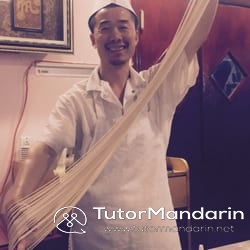 East-China
Feature: Sweet and light with a lot of fish and seafood dishes
Regions: Guangdong, Fujian, Zhejiang, Jiangsu, Anhui
Steamed chestnuts with chicken
Sweet and sour mandarin fish
Sweet and sour spare ribs
Steamed hairy crab
Dim sum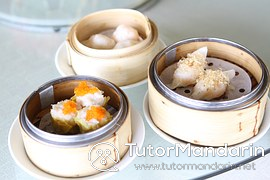 South-China
Feature: Sour, spicy, with a lot of preserved ingredients
Regions: Yunnan, Guizhou and Guangxi provinces
Guizhou sour soup fish
Wonton noodles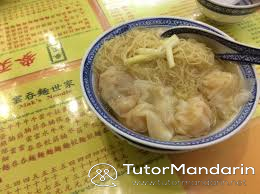 Sticky rice cakes (粑粑 baba /baa-baa/)
West-China
Feature: Hearty halal food with lamb the main meat
Region: Xinjiang, Tibetan
Naan bread
Garlic Mutton
Xinjiang Big Plate Chicken
Tibetan sweet tea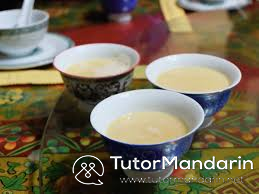 What are good Taiwanese food dishes?
Taiwanese cuisine is rooted in Fujianese cooking but was influenced by the Japanese during the occupation period, too. Therefore, it's difficult to define, and best thought of as an umbrella term for a huge variety of dishes and styles, most of which can be summarized as xiǎochī, or "little eats". Being an island, Taiwan is particularly renowned for its seafood.
Braised pork rice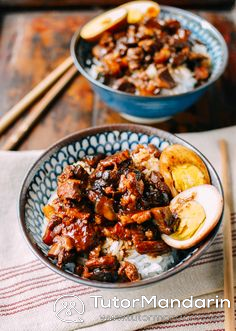 Soup dumplings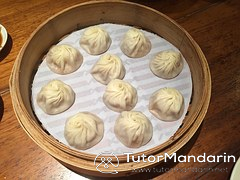 Beef noodles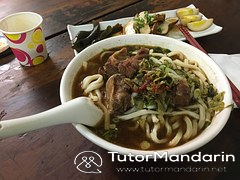 Oyster omelet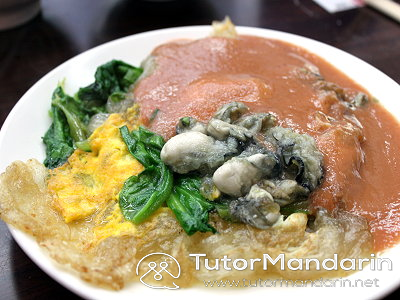 Gua bao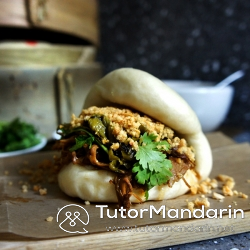 And of course Bubble tea – famous around the world! But this is actually originally from Taiwan!!!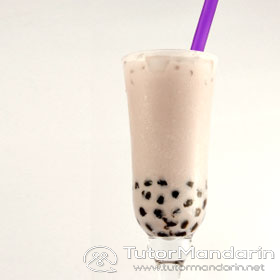 About Chinese Food
We at TutorMandarin would really like to recommend you to try as much food as you can, as long as you feel comfortable. Otherwise, you might regret it as soon as you're back home. Try to avoid fast food restaurants and dishes that you are familiar to. You didn't take that long way to another country to eat the same things like you did before. Taste differ, but it is always worth it! So, grab your chance and experience a new taste!
Would want to learn vocabulary and phrases, that you might need at the night market or at a restaurant? TutorMandarin offers topic oriented courses, also for food. Interested to learn Chinese language for your next trip?  Sign up our free trial to learn Mandarin and download the Chinese App for more Chinese language materials and to learn Mandarin online!