How to Learn Chinese?
TutorMandarin's philosophy and methodology
You want to speak Chinese, but how to learn?
What's the best way to learn Mandarin online?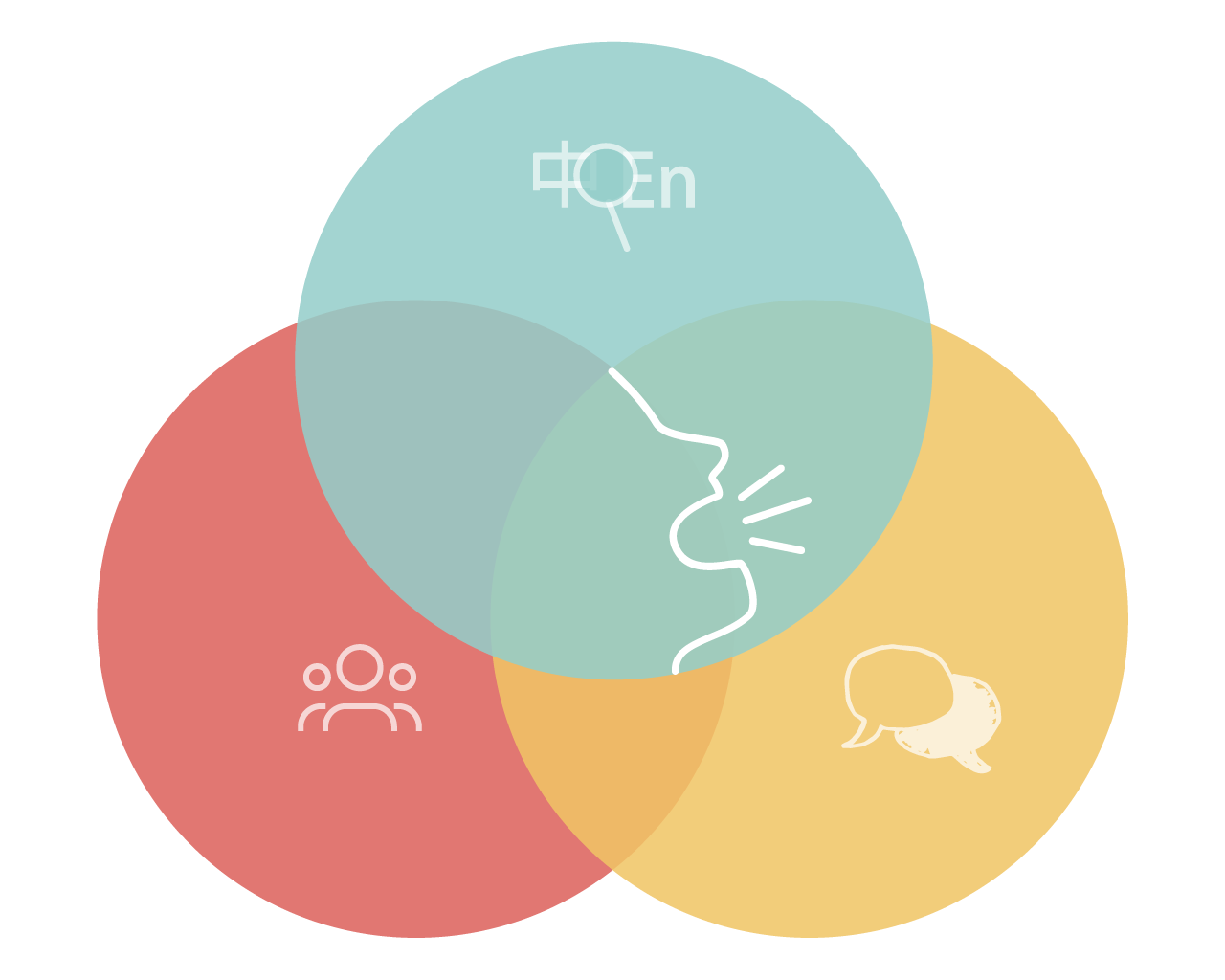 How can you learn to communicate like a native Chinese speaker without the language environment necessary to get in real-life practice? And who can help you understand the idiosyncracies of the language once you are learning Chinese? TutorMandarin is well aware of the obstacles that Chinese learners face. We've taught many students just like you. We can help you go from 0-1 in terms of language language with our certified tutors, revolutionary technologoy, and systematic Chinese courses.
Whether you have intrinsic motivation like you are interested in Chinese culture, language, or movie stars; or extrinsic motivation such as business, profit, or survival, TutorMandarin is ready to fulfill your curiosity and lead you to your goals. For intrinsic learners, you need a well-organized and customized Chinese module. And for extrinsic learners, you need a passionate teacher to lead you to love Chinese culture and have fun in learning Mandarin. Without a doubt, TutorMandarin can fulfill students of all backgrounds and levels!
TutorMandarin teaches students to speak Chinese
Being able to listen to native Chinese, comprehend it, and reply in real-time with your own independent language are most Chinese learners' goals. But how to learn Chinese and master in this language? Our teaching style is to get you speaking out in Chinese as quickly, fluently and accurately as possible. That's why our teaching methodology is built around 3 core methods that work together to get you speaking out in Mandarin well. The three core methods include most-used vocab and grammar, cultural context, and conversation focus. The three necessary elements are all important to make your learning more complete, and that's we know the best way to learn mandarin online.
Who you are learning with is also important. Chinese language learning through English with a professional tutor who always knows your needs! If you are trying to find a tutor who is not only professional, friendly but also passionate, you're in the right place. You can trust our tutors can be your good friends and you can learn comfortably and without pressure. If you still have doubts about learn Chinese language online, don't be shy to ask any questions about Mandarin learning, our tutor would explain all your questions with patience. 
The 3 Keys to Learning a Language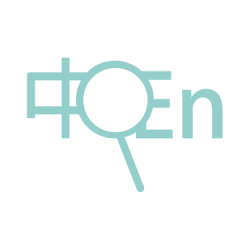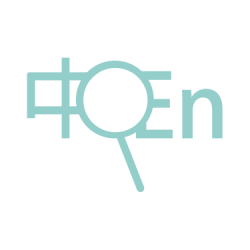 MOST USED
VOCAB & GRAMMAR
The first step to solving "how to learn Chinese" is the vocab learning. We provide a systematic curriculum to teach you commonly used Chinese vocab and grammar step-by-step to steadily build up your communication fluency. We teach you the vocabulary that you can use in daily life. How to learn Chinese with your phone? You can also keep track on Chinese vocab on TutorMandarin app, where provides flashcards with Chinese words categorized in levels. Take the vocab cards in your pocket, with simple but pretty images that help you much easier and efficient to memorize and learn. Our free Chinese PDF lessons include common and necessary grammar explanation and practices that you can easily understand and memorize. So the first step of "How to learn Chinese" -- common-used vocab learning.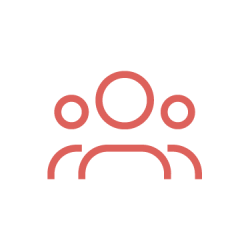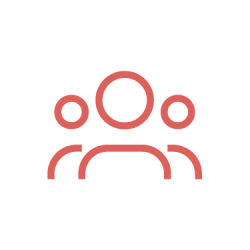 What's more important in "how to learn Chinese," to learn a new language, better to know the culture first. Once you are in love with the foreign culture, "how to learn Chinese" would no longer be a question. It'll be more interesting and motivated to learn the language.Conversations are set within real-life cultural contexts, so you're learning to speak Chinese just as it is spoken in by native Chinese speakers. The more classes you take, the more you understand and experience Chinese culture. How to learn Chinese with the unknown and different culture? Our native tutors will not only lead you through the courses but also explain the cultural context to you. Besides, cultural enrichment is also an exciting process to broaden your horizon! To know more about cultural context, download our app and follow weekly newsletter for our blog posts!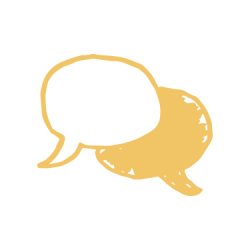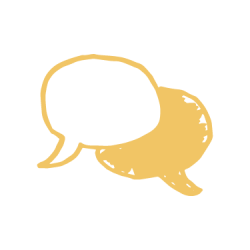 You should "speak" a language, not just study them.How to learn Chinese with rich opportunities to speak? We make sure you don't just learn stand-alone Chinese words but can actively apply them in 1-on-1 conversations. All you need is to practice, practice, and practice. With our professional tutors' guidance, you'll know not only how to learn Chinese but how to start, carry on, and end conversations in Chinese with confidence. In every lesson, you will learn the focus and useful conversational topics. Tutors will lead you to practice conversation so that you'll be more familiar with Chinese. With encouraging teaching style, we help our students build up confidence and solid spoken Chinese skills. To make you more relaxed in speaking, you can always talk about what you're interested in, just like normal chatting in Chinese. That way, your Mandarin fluency would be improved fast. So exactly how to learn Chinese? Just follow TutorMandarin's lead!
Step 1. To understand literally
你吃饱了吗?
Nǐ chī bǎo le ma?
Have you eaten?
Step 2. To understand in cultural context
你吃饱了吗?
Nǐ chī bǎo le ma?
How are you? (A polite way to greet someone)
Step 3. To apply comfortably in conversation
你吃饱了吗?
Nǐ chī bǎo le ma?
How are you?
吃了吃了!你要去哪里?
Chīle chīle! Nǐ yào qù nǎlǐ?
I ate! Where are you off to?
Building the Methodology into Lessons and Courses
As the three steps are shown above, "Understand literally", "understand cultural context" and "apply in conversation" show you how to learn Chinese. This three-part methodology on 'how to learn Chinese' is not just an idle saying. This is a core methodology we build into the very fabric of our lesson and course design. All of our Chinese lessons and Chinese courses reflect on this teaching style both on a very micro and macro level, as long as you are determined to know how to learn Chinese and to accomplish them.
So how to learn Chinese effectively and completely? Not just understand literally, there are many Chinese words and phrases actually means something else rather than what it looks like. No matter in Chinese puns, funny Chinese words, Chengyu, etc. Therefore, the importance of understanding from cultural aspect cannot be ignored. Our Mandarin tutors are all professional native speakers who know how to teach Chinese as a second language and you can know how to learn Chinese from their guidance. It's the best options to be taught by native tutors who can explain the language from cultural aspects. 
Not only professional tutors, the courses are also necessary to be well-organized, practice-focused and easy to follow. Take a look below to see how a TutorMandarin Chinese course breaks down into a very orderly process. As you look further, you can explore how each Chinese lesson is also separated into a process that allows for optimum spoken Chinese learning in a 1-on-1 online class context. You can know more about TutorMandarin courses organization here.  
Furthermore, our tutors would find the ways to provoke your interests in learning Chinese. The tutors would not only understand students' study goals but also get to know students. Knowing students' interest, motivation and chatting in Chinese are all good ways to make students' improvements in Mandarin.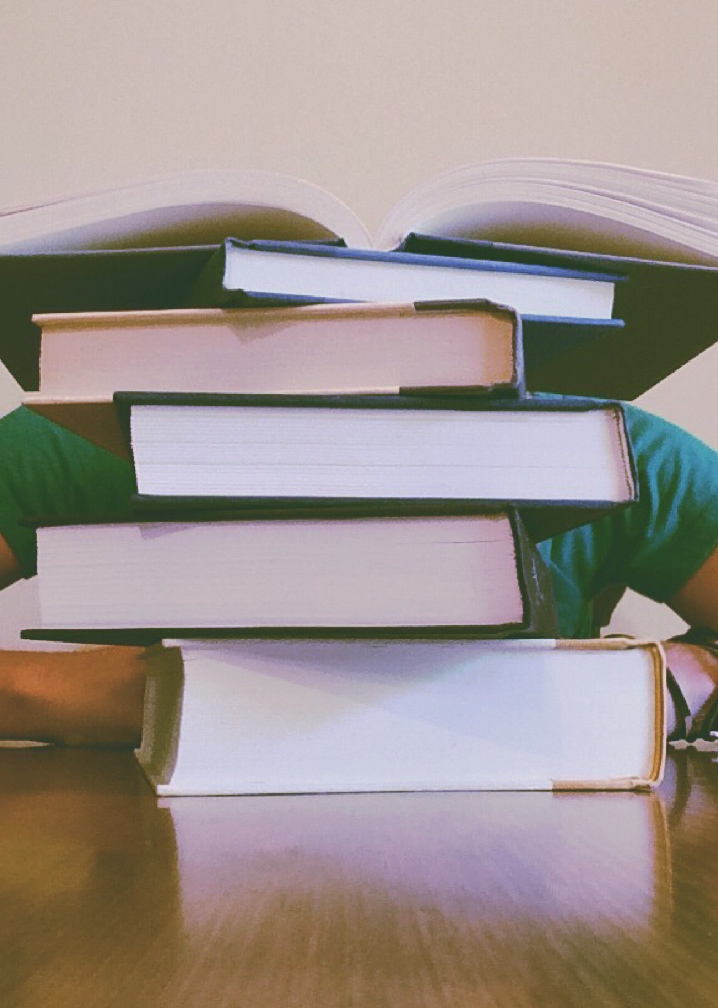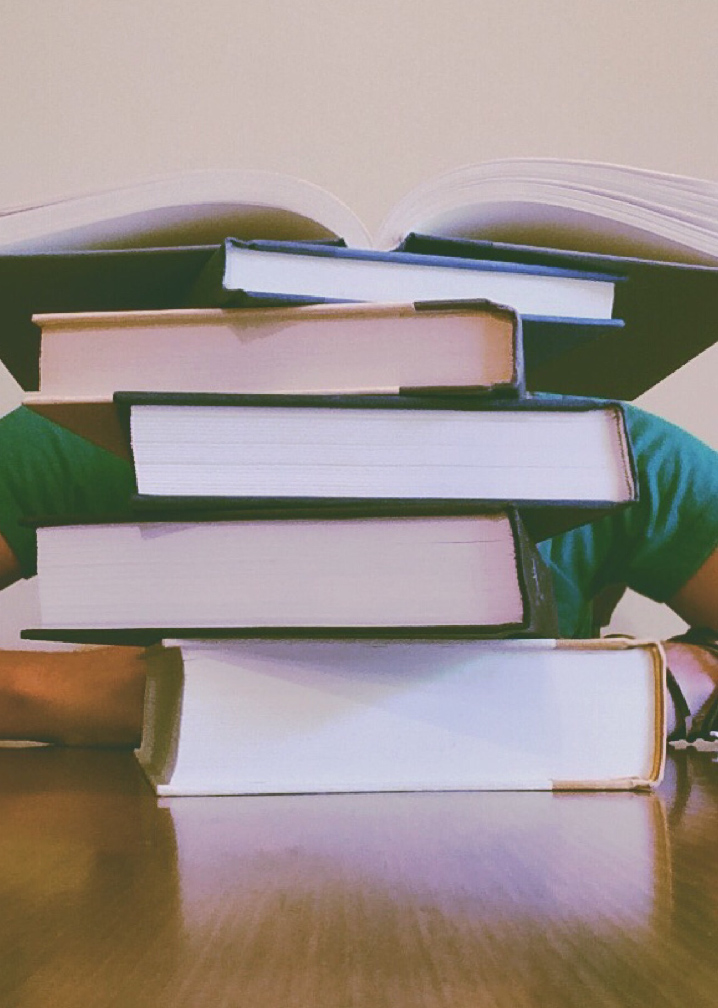 How to Learn Chinese effectively?
- Solid lesson pattern and design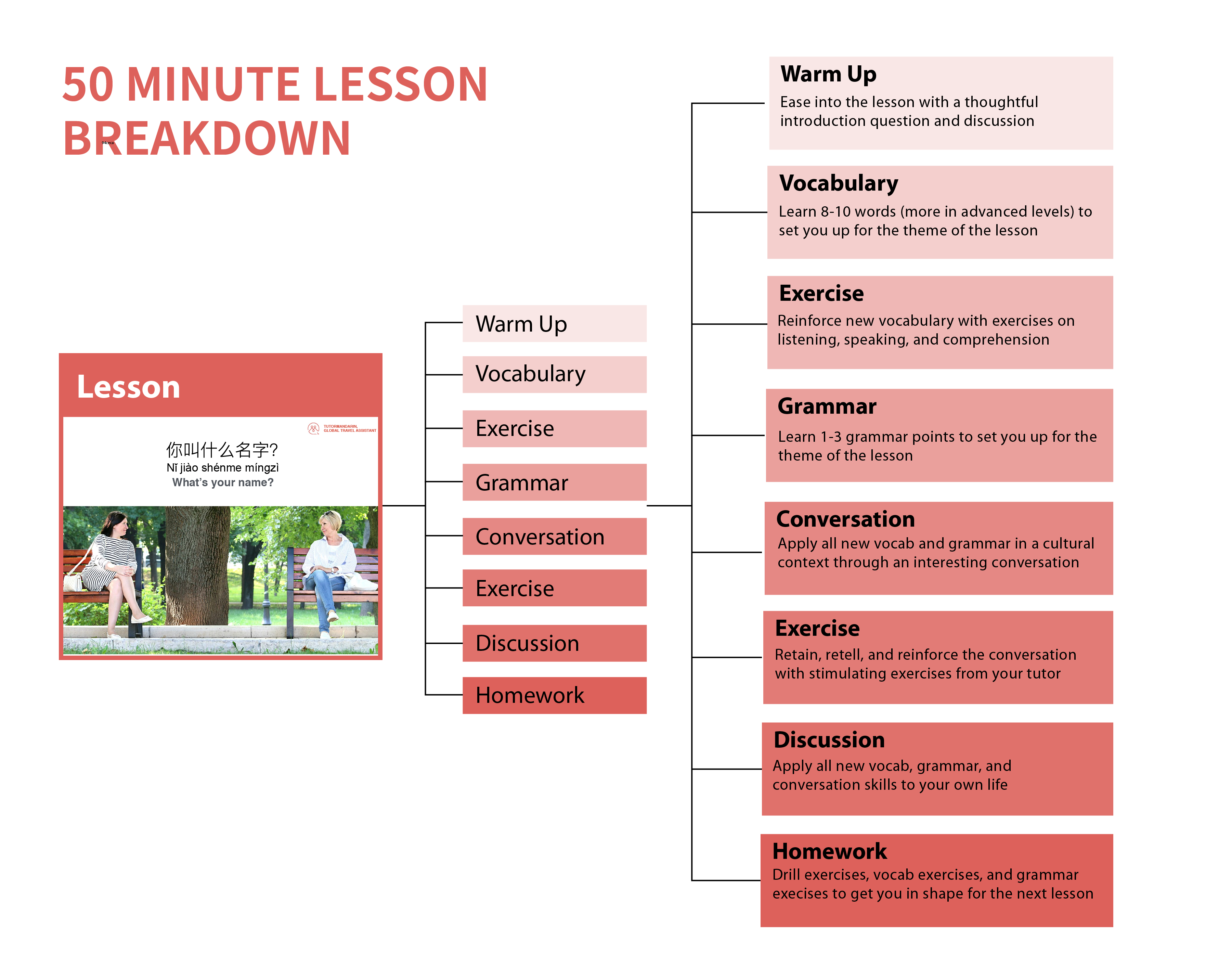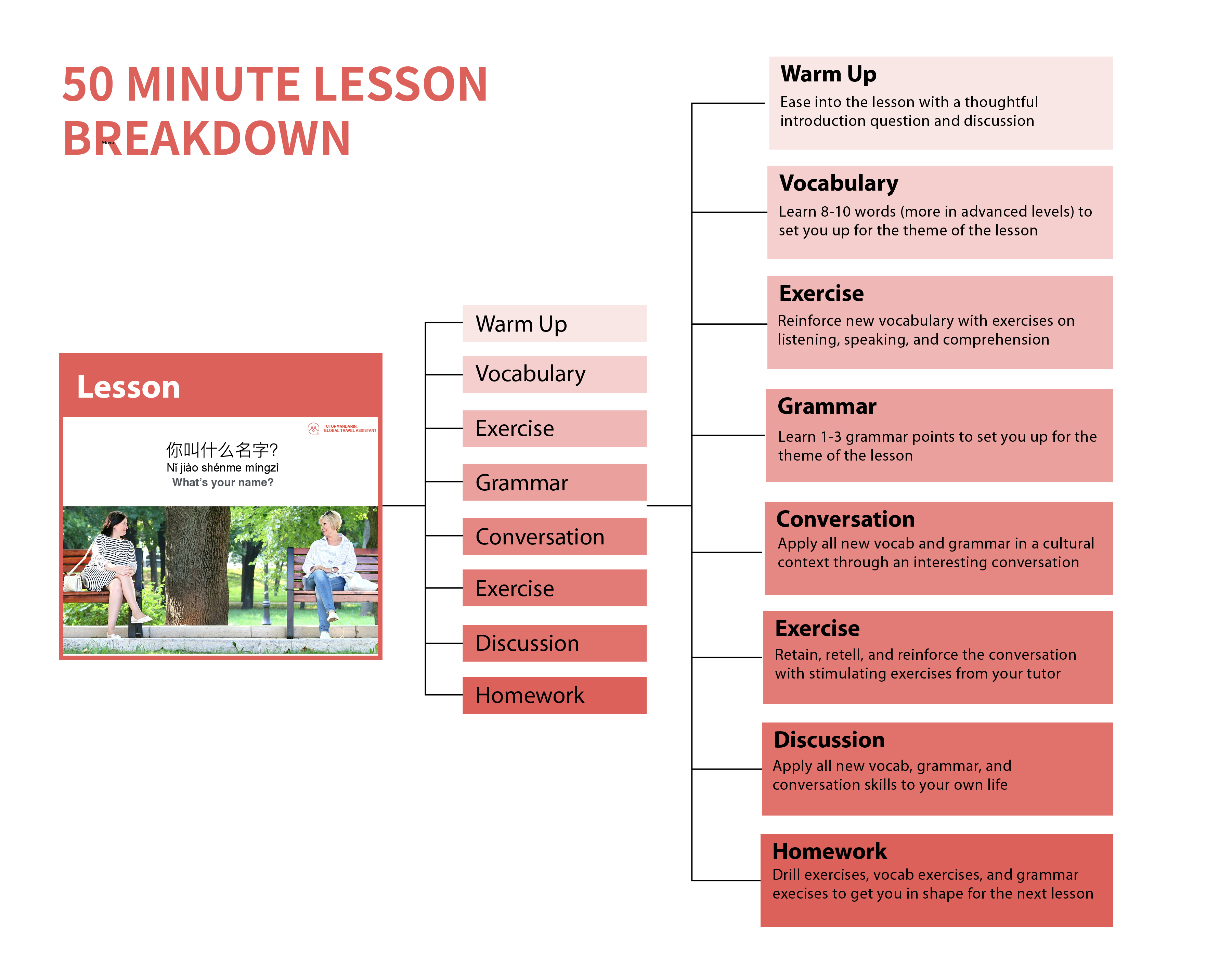 The breakdown of how to learn Chinese. Every class breaks down into eight parts, from warm up, vocabulary, grammar, exercise, conversation, discussion, to homework. With reviewing the last lesson, you are not going to let go what you've learned and wasted your effort. Before every class, we'll make sure you've fully digested and remembered what you've already learned. Therefore, the warm up part is to get you ready to move on to next lessons. What's more, we have a review lesson after every five regular lessons. Before you move on to the next level, you'll have an "overview" lesson as well.
The new vocabulary in every lesson was about the theme, which is designed in a practical, commonly used and interest-provoked way. Grammar is another must to speak Chinese. You cannot skip grammar if you want to know how to learn Chinese. With 1-3 grammar points in each lesson, Chinese learners can apply to real conversations with the tutors by practicing for many times. Through well-organized contents about vocabulary, grammar, and regular review, students can accumulate their Chinese words and grammar step by step. And you'll definitely know how to learn Chinese further.
Practice makes perfect. How to learn Chinese with lots of practices? Each part would follow exercises to make sure students fully comprehend the content then move to the next part. During the exercises following every learning main point of the course, you will be able to learn not only correct usage of Chinese but also standard pronunciation with our teachers. Also in the exercise parts, the tutor would enhance students' listening, speaking and comprehension skills. Then you can apply your speaking skill in conversation part.
Not only Chinese conversation but also in discussion part can make students more flexibly applying Mandarin. Using what students just learned from the tutors, they can discuss the questions in Chinese with correct grammar, words, as well as standard pronunciation. How to learn Chinese by daily conversation? Every lesson theme would be closely related to our daily lives so that we can learn practical Chinese.
For the next lesson preparation, a homework would complete the lesson. A homework is to make sure the students' full and the efficient learning. By reviewing the lesson and asking the tutor questions, our students would progress much faster.
The first step to "How to learn Chinese?" -- Get a free Chinese language evaluation from a qualified native tutor
How to Learn Chinese w/ Flexible Teaching/Learning Styles
In addition to the solid class pattern, tutors here in TutorMandarin would analyze each student's study needs, preferences in teaching style, level, pace, and background. But how to learn Chinese with experienced tutors? They would adjust the teaching method in order to bring the student's best learning effect. Based on your learning goals, motivation and preference, our tutors will adopt the perfect teaching style suitable for you.
Whether you are learning Mandarin for study, travel, business, or cultivate interest purposes, we make sure you can find the most efficient way to learn. If you still have vague ideas about our teaching style, we strongly encourage you to experience a free trial yourself. Of course, you can always discuss your study schedule and plan with your tutor.
Not only the tutors' teaching style is flexible but also our featured revolutionary E-learning platforms on mobile and PC. How to learn Chinese with utmost flexibility? Learning on technological devices make students' schedule more flexible and convenient. As long as you are at home or outside with your devices, you can book the classes at your available time with your tutor. TutorMandarin tries our best to gets rid of time and border limits on your Chinese learning journey through technology and certified tutors.
Don't worry if you are going to be taught in a tense due to the seemingly fast-paced lesson. Many students are worrying about how to learn Chinese as much as possible in one class. The 50-minute lesson is rich with the content, but the tutor's going to teach you in comfortable and adaptable pace. What's more important, you can always see the tutor as a good friend. Many of our students become friends with our tutors. The learning atmosphere would be interesting and delightful because you are learning with our friendly and passionate tutors. We are not just reading through the content but rather explaining the content in an understandable way. With out teachers and solid system, you don't need to worry about how to learn Chinese anymore.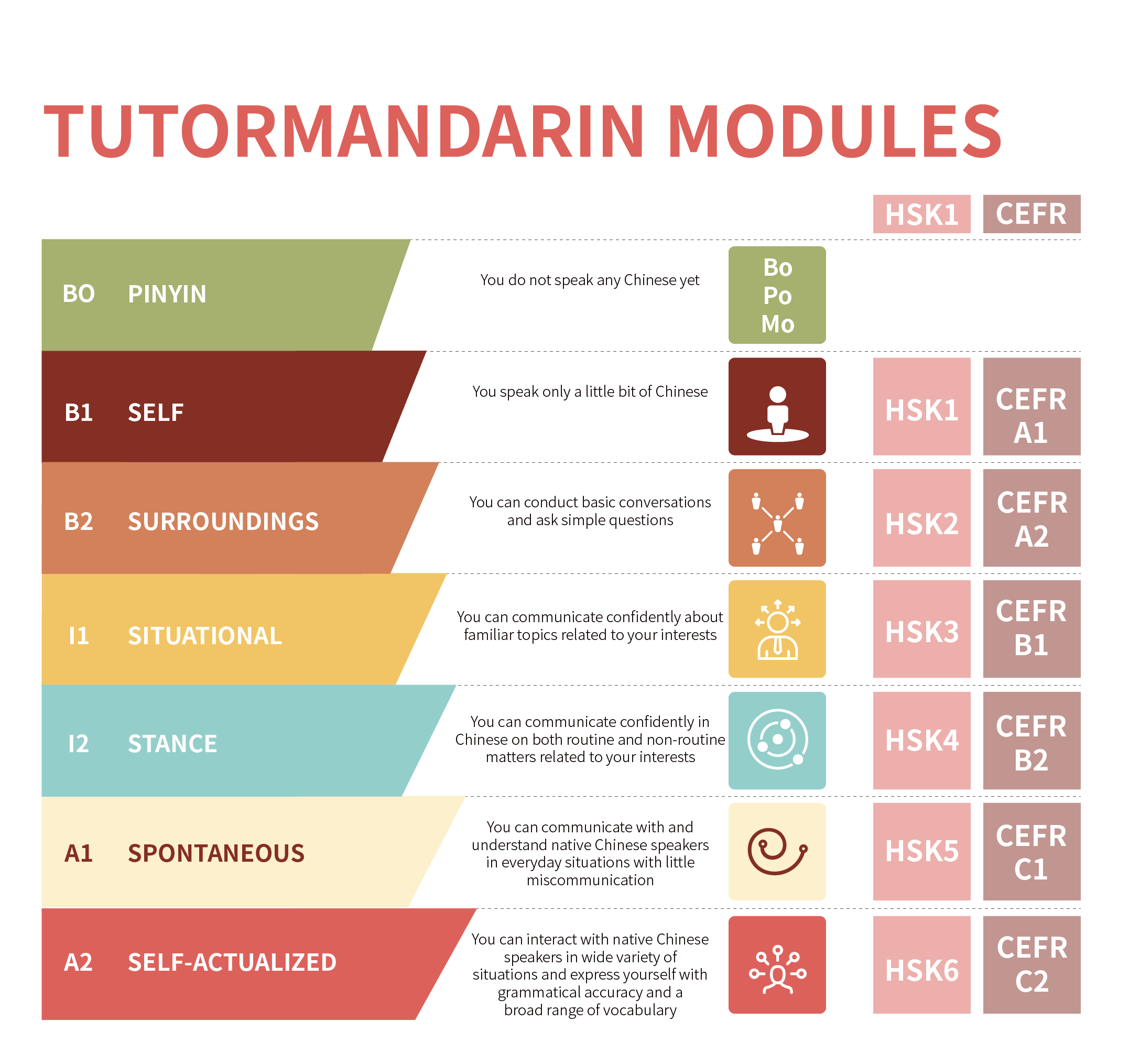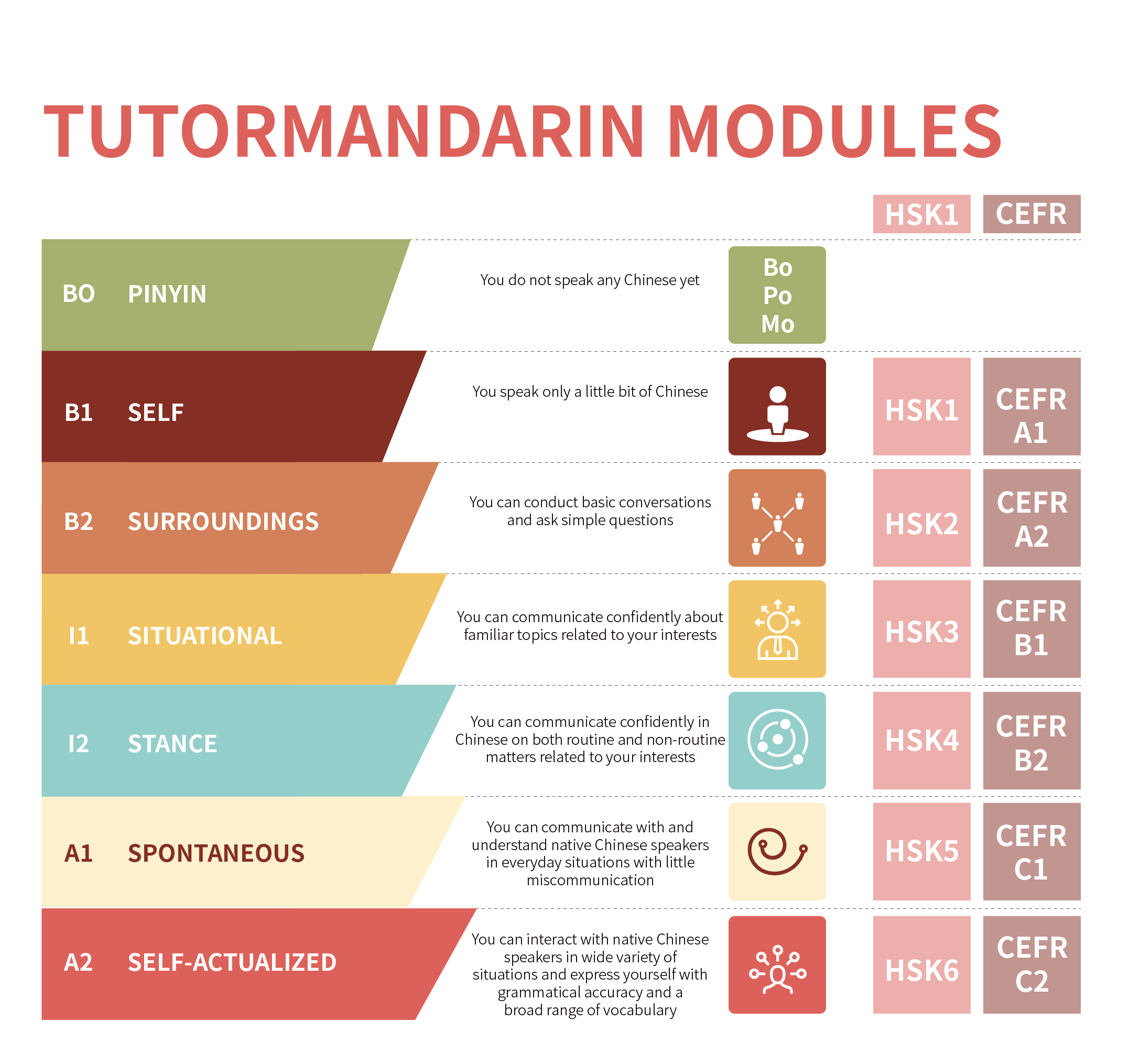 Now You Know How to Learn Chinese, Start learning Chinese today
"Education is the passport to the future, for tomorrow belongs to those who prepare for it today."
Now you may have a basic understanding how TutorMandarin works and how to learn Chinese. If you're really interested in learning Chinese and you believe that we know how to teach Chinese with professional tutors, then there's no time to hesitate! Learning languages and cultivating your language interest can be a long journey, so don't waste your time hesitating! Besides, there's no drawback to get a free trial and know better about how to learn Chinese! We want to help you start you off with our practical spoken Chinese learning methods today.
All students get one free class to start off their Chinese learning journey. In this class, you'll get to experience a full 50-minute lesson for yourself with a 1-on-1 online professional Chinese tutor. As we've mentioned, one of the keys to how to learn Chinese is the conversation. Take note of the lesson format as it helps you get speaking out in Chinese as fast as possible -- helping you speak Mandarin with confidence and use the language as a practical tool. If you think our teaching methodology sounds suitable for you, give it a try and experience the progress yourself. You'll completely find out how to learn Chinese here in TutorMandarin!