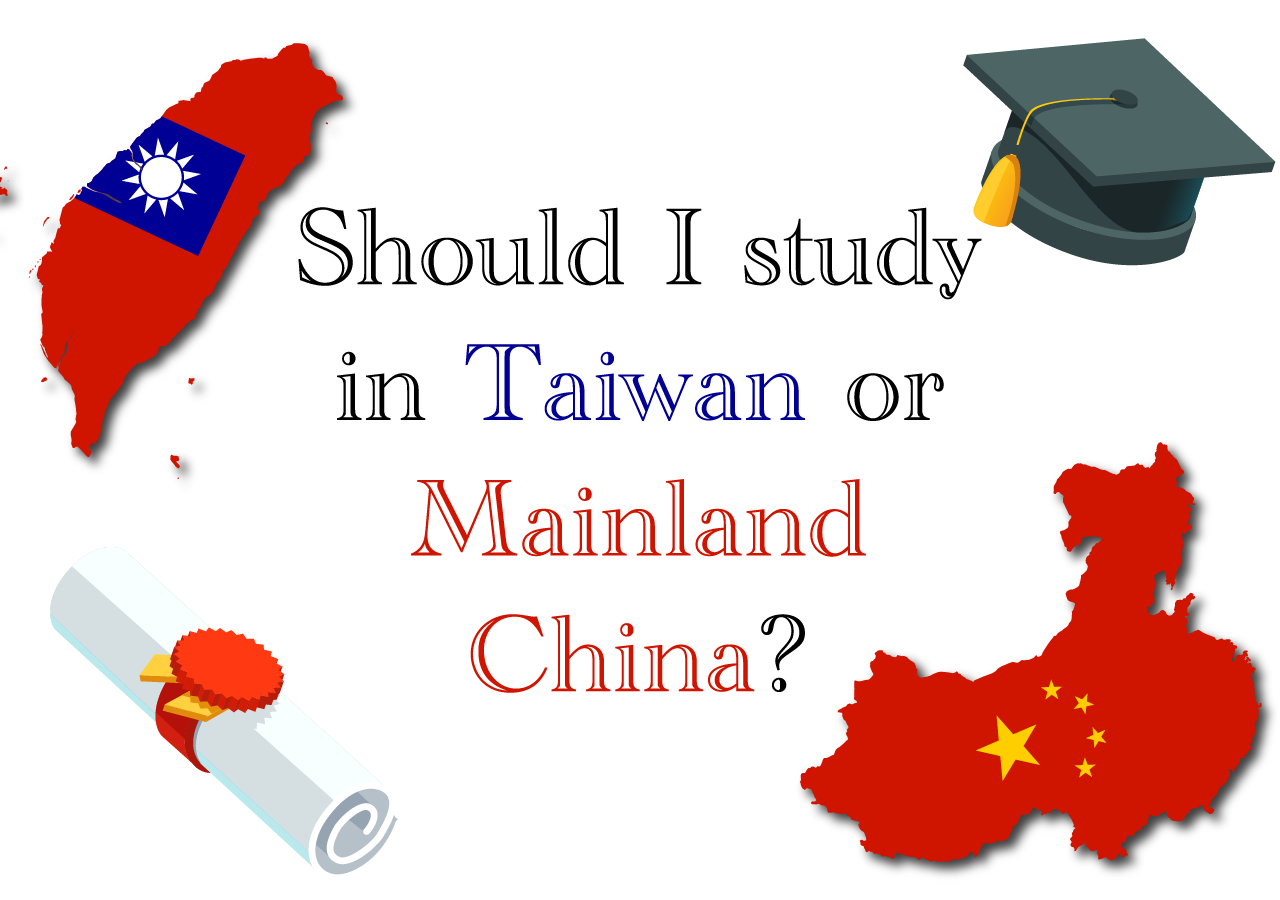 Study abroad in China vs. Taiwan? Pros and Cons.
If you're considering study abroad China vs. Taiwan — great! You are going to have a fantastic time wherever you go and hopefully, you will see your Chinese level increase rapidly!
Where you choose to study is based on many factors – language, geography, lifestyle, career, hobbies, personal interest, and more. For this article, we'll simply pose a few questions that you should consider when making your choice. Since we're a Chinese language learning institute, our reasons will also focus on language skills. However, there are plenty more reasons to choose one or the other. In fact, feel free to leave some suggestions in the comments! Ok, let's get started.
Do you want to learn traditional or simplified characters?
If you are a simplified character learner, then mainland China will definitely be a better choice. Although both simplified and traditional characters can be taught at most language centers and Chinese teaching/learning institutes in Taiwan, Taiwan does not provide a simplified Chinese character environment except for the classroom. Outside the classroom, all road signs, businesses, and writings will be in traditional characters. So, if you want to learn simplified characters and use them outside the classroom on a regular basis, then Taiwan is not the best choice for you. If you don't care or want to learn traditional or both, then Taiwan can be a viable option for you.
If you don't know the difference between traditional and simplified characters, please read our more in-depth article.
What career do you want to set yourself up for? 
If your goal is to work in either of the countries after learning the language, what's the field that you would like to work in?
Do you know about the industries of the two nations? What are those that are especially supported and promoted by their government? In what areas do they have advanced skills and take a leading role? You may also need to do some research to learn about the pay, benefits, and development in the field that you're interested in.
When you study abroad, you are building a network of friends and colleagues and get familiar with an area. Just like your college network will help you later in life, so will your study abroad network. Consider carefully where you want to lay down your roots.
Also, if you're looking to study Business Chinese, check out our courses!
Are there scholarship opportunities?
Does your home country have any diplomatic relationships with Taiwan or China? If yes, there may be Chinese scholarship opportunities funded by the governments or their Chinese language promoting institutes/organizations. Since money is a big consideration when studying abroad, see which country will offer you a better opportunity for studying. Both countries like to promote Chinese language, so there should be several scholarships available.
If there is a Confucius Institute in your home country? They offer scholarships for short-term Mandarin study in mainland China. The Taiwanese government also provide scholarships for learns to study Mandarin in their country.
Does your university have any "sister schools" in Taiwan or China?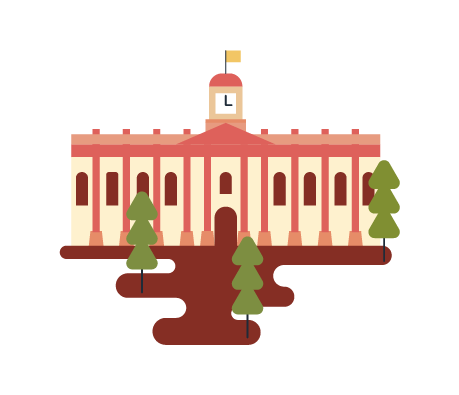 This is something to ask your college. But often, colleges have 'sister schools' that will give you certain benefits for academic credit.
You can get the information regarding the programs right from your own college and there can be scholarships or advantages such as tuition remission or deduction from the sister school. Additionally, you may receive first-hand experiences from the alumni or fellow college mates who have joined the programs. If you do encounter some problems when being abroad in either of the two places, you can also contact the office in charge of the program at your homeschool for assistance.
Do you care about the weather? How about pollution?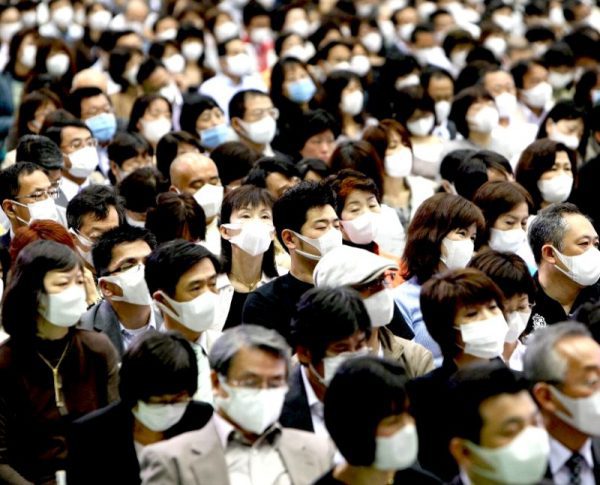 China is a huge country (about the same size as the United States!). The climate changes from region to region. Do you prefer cold weather to warm weather? Would you like to live in a city for the convenience or would love to stay in the suburb or even the countryside so that you may get to be "immersed" more in the language? Taiwan is only a small island surrounded by ocean, so the weather is considerably humid and it is very hot and suffocating in summer. It is relatively warm in winter, while the humidity may make you still feel colder than the exact temperature.
Since it is small, there are not so many "rural areas" in Taiwan except for the fields in the south and some national parks in the east. On the other hand, you may choose to stay in northern China if you like the coldness. However, northern China is also noted for the bad quality of the air in autumn and winter. The weather in the provinces below the Yangtze (Changjiang) River, for instances, in Shanghai, is milder. The southeastern parts of China are pretty similar to Taiwan in terms of weather.
Can you live behind the Great Firewall of China?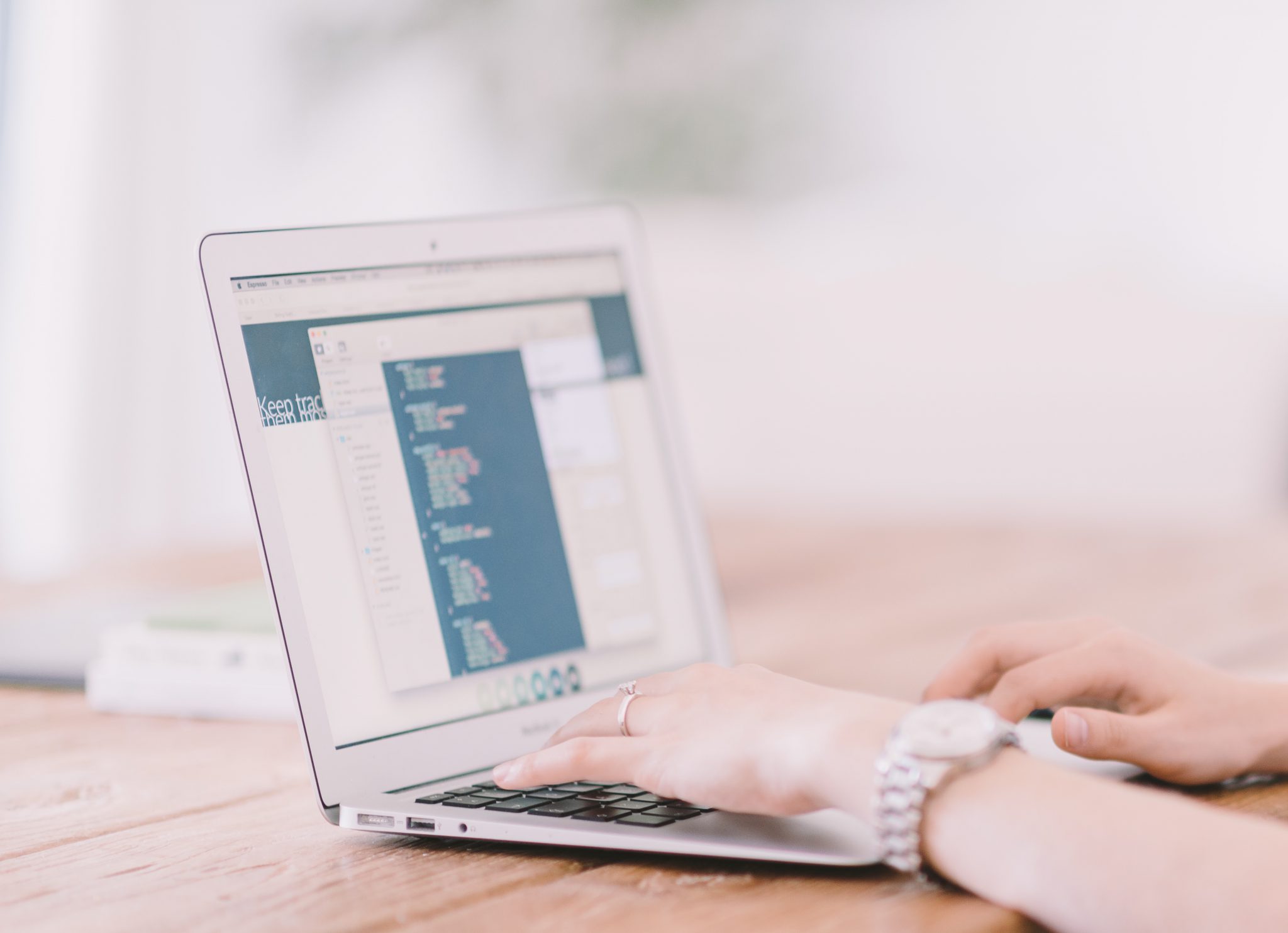 The last thing you may also take into consideration is the use of social media and Google.
It is a democratic society in Taiwan where you have the free and unlimited access to Facebook, Google, and any other kinds of social media. while these are forbidden in China. China has their own version of all these social media and search engines such as Wechat, Sina Weibo, Baidu, and so on. Of course, there should always be some ways to "break the wall" if you still want to use the banned ones in the mainland, but you will need some local friends' help with that and it is not within our discussion today. It's called a VPN and look it up yourself!
So, where to study? Study abroad in China vs. Taiwan?
Ok, those are a few good questions to ask yourself before choosing where to study abroad in China vs. Taiwan. See which point is most important to you (weather? internet? Chinese Characters?) and prioritize based on those.
If you want to prepare for your study abroad trip by building up a strong Chinese foundation, TutorMandarin online tutoring can help you from anywhere. We have step-by-step courses in both traditional and simplified characters and can get you started off the right foot. Sign up for a free trial to start your Chinese journey off right!