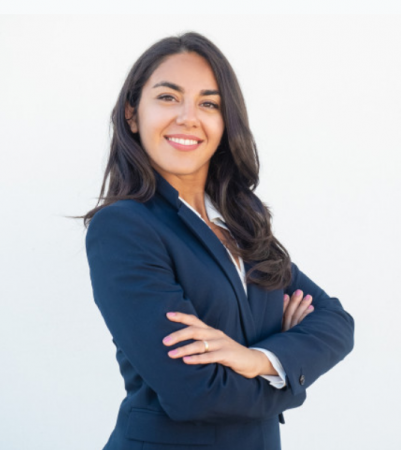 As Corona is threatening the world day after day, people are getting scared to go outside. Even when they are in midst of studying, they are planning to ditch their study in the place where they were. In-person Chinese classes have been shut down deliberately as both lecturers and students are refusing to go outside. On the other hand, learning Chinese online is gaining its popularity drastically. Here are 10 benefits of learning Chinese online during this disaster.
1.Compatibility
Set aside this crisis for a while. According to the survey, the topmost layer rooting for online tutoring is from those whose time is completely occupied by several courses and school commitments. In other way, this can also bring a thing which seems trivial but has priceless value to the parents. What is it? Don't you think picking up their children is a pain in the ass? Where the ferry service isn't available, online Chinese teachers are so much better than Chinese Teachers nearby for sure.
If either an adult or a child is going to take an outside course, the guardian or himself has to take time taken to get to the destination into account and has to leave his home 1hr or less ahead. Just imagine it is an online course. You can spend those precious hours by watching your favorite TV show or having snacks, etc. Actually, all you need is just to sit in front of a pc or a mobile device. That's it.
2.Affordability
Money talks a lot regardless of the situations. When it comes to Chinese tutoring, the possible quickest ways are 1 on 1 home tutoring and online tutoring. However, if we take affordability into account, the possible choices are narrowed down once more. The only thing which is left is online tutoring as 1 on 1 home tutoring is too much costly and the tutors have already considered the distance they have to travel to get to the client and the time taken. Because of the crisis, the fee charges for Chinese online classes will be rising a little bit. But,it can be considered "Worthy buy".
3.Flexibility
Flexibility plays an important role when considering tutoring system. Obviously, there are various things you will have to adjust to fit in with your schedule, affordability, etc. Having several choices to select has precisely a huge advantage over in-person tutoring. How do we choose the best of the best tutors for our children whom we love with our soul? One wrong teaching method …. All will be over…. . Do we usually go with the one we got on with the most?
In reality, do we choose the tutor our friends recommended? Do we choose the tutor with the best certificates?
If you answer is just to go with your friends' recommendation, one friend suffice? A million people couldn't be wrong. True or not? One of the best benefits of online tutoring is that it can take away the mess of being stuck in the dilemma of choose the right the tutor for our future leaders.
In Online Chinese tutoring , we can vividly check the tutors' profile and the rating. The more people feel comfortable with the tutor, the higher his/her rating is.  The system will be able to find the perfectly matched tutor for your child based on your child's likes, dislikes and other attributes.
Definitely, it will save the dozens of phone calls and meeting to find an in-person tutor.
4.Superb Learning Environment
Since you can take online Chinese Course at anywhere and anytime, the learning environment is up to you. There is no one in the world who doesn't like their home except from those who aren't getting along with parents . Mostly, in early age of the children, we normally make our children learn languages. Knowing Chinese will definitely give our children upper hand more or less. The younger they are, the more likely they can absorb all things which have been taught to them. However, depending on the age, nature and confidence of your child, enclosing him/her with a complete stranger in a room can be really intimidating experience for a primary schooler for sure.
Instead, asking them to head over to the home computer to chat with a tutor via a headset will make them less reluctant to learn Chinese. And parents will feel relieved as they can put their child under their supervision throughout the learning hours.  Is it safe to leave my child with a tutor? Is it really necessary to leave my child in a stranger's home for the sake of his education? How will I know what can be going on in the tutoring session? These insecure questions are no more if you take online tutoring system.
Taking this crisis into account, being able to learn at home can be said "priceless".
5.Technology Skills Development
Choosing online tutoring over in-person tutoring will not only give you the above benefits but also the additional privilege which is unknown to most people as they don't realize it. It is mutually improving both your Chinese skills and technology skills .Don't you think it is a better option to make your child familiar with IT since his childhood? As it is related to learning, it wouldn't take longer hours so you don't have to be concerned about digital eye strain. Improved digital skills implanted within children since their early age are proven to be better than any normally grown up children meaning that they are more likely to get a better job compared to any other children.  Chinese language and technology skills are pretty much compatible, huh?
6.More info means more reliability
First and foremost, we need to clarify that which tutors will bring the most efficient progressive guide to us. Online tutoring has an additional filter compared to in-person tutoring. When you really look into the tutor world, there are countless people out there who are trying to fit into the tutors' world. Several people who cannot afford bound to choose this kind of freelance tutors. However, when it comes to Early Childhood Learning, it is a different story. Precisely, only proper teaching can guide little children to the door to the Chinese world. That's why most wise parents desire professional tutors.
In an online Chinese tutoring platform, there are several tutor categories, professional tutors, junior tutors. Those tutors have to go through rigorous selection process and are given specific training to be the best for the kids' classes. To find in-person tutors, you will have to inquire that info from here and there. Who is the best tutor for children?
Actually, it is true that it is important to find an online course ASAP to keep the tempo that the child is having. So, instead of home-tutoring, go for online tutoring for the best result.
7.Interactivity
Most in-person tutoring doesn't bring up interactive coaching style .Timid and shy students are less likely to ask questions to in-person tutors concerning the lessons which they don't understand totally. This become the worst scenario when it comes to Chinese language learning. Misunderstanding of Chinese characters is the biggest barricade to sabotage the language learning progress for sure. In that case, students ask tutors several questions compared to in-person tutors. Obviously, it would be really difficult for introverts to ask questions to a tutor face-to-face. Just imagine how scary it is. Just texting and asking verbally to the online Chinese tutors are as easy as lemon squeezing. Gradually, they can form more interactive learning atmosphere with the online tutors.
As long as the student can interact with the tutor virtually, it is safe from that lethal virus.
8.You are the one who holds the power
Customization is required in each and every single matter especially in learning environment. Let's say if you hire a in-person tutor for your Chinese language and you feel that you are not compatible with that tutor based on your preference and you want to change for your own sake, wouldn't it be difficult to tell him/her to just go?  If you choose Online Chinese tutor, it will be the different story.
You can either buy packages by packages or lessons by lessons. And after learning a topic under a specific tutor, you feel like to try another tutor for your own specific reason then the choice is yours.
Disadvantages of in-person tutoring
9.Native means everything
Things can be really messy and difficult to start over after walking on the wrong path for several years. In order to get away from most mistakes like pronunciation, people choose native tutors over normal tutors. When people start to learn a language, it is clear that studying under a native speaker can bring up the best result. Even if you would like to study Chinese language from native speakers, you cannot get them easily unless you are from mainland China.  There are no such restriction in online Chinese tutoring. You can choose various kinds of tutors at your will at the same pricing.
One thing you need to keep in mind is Corona Virus comes from China. So, how are you going to get a native teacher as your child's mentor when considering the safety of your priceless baby? It is needless to say going for the online tutoring with native teachers will definitely save you from having dilemma between best pronunciation and covid-19.
10.Unbreakable Will
Only when there is a will, there is also progression. Bully can break the students' will. School bullying are not an uncommon case. It has huge impact on building up the kids' confidence and the will to learn. Especially, it can affect hugely in language learning. This kind of kids take going to school as punishment. Nobody can harm or bully your kid in online class.