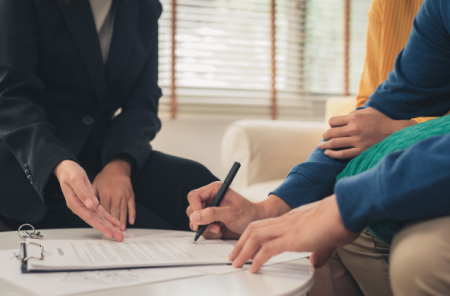 Whilst English has only 26 alphabets, Chinese characters are more than 8000 in total. Learners are necessary to practice writing characters every day to get the best result in language progress for more than 6 years before they can really master them. Precisely, whether your Mandarin tutor is native or not, it doesn't matter as long as she can give you personalized classes with feedbacks immediately accordingly. Of course, having a Mandarin tutor can give you the upper hand rather than learning by yourself.
Finding a Mandarin Tutor – Near your place or Online?
Surely, this is not even a dilemmatic question. Which year you are in. 2019!!!!!!! Face to face tutoring is kind of old-fashioned already. Online tutors have become enormously popular these days as we can save a lot of costs and definitely it is more convenient.
Here are some websites which allow you to choose a suitable Chinese tutor at your will.
The first step you have to take while considering which Chinese courses you should take or if you are not certain what kind of tutors can give you the best teaching style which might suit you the best. Obviously, this. Tutor Mandarin is a must for you. Not only it can give you perfect consultation but it does have various tutors, carefully selected for various types of learners.
What's more?
Some might want to learn under different tutors as they aren't satisfied with their current tutor. In that case, some websites may not have so many options after you have chosen your personal Mandarin tutor. Especially for that, TutorMandarin has various kinds of the package according to the customers' affordability. In case you aren't satisfied with your Mandarin tutor, you can choose a different one after that class. That's what makes TutorMandarin outshine the others. As always, tutors are definitely bilingual or some can speak more languages. You can even have two options while choosing tutors, professionals, and juniors. The only difference between them is the former has the certificates and the latter doesn't but can teach Chinese professionally.  The fees will be varied according to the forms you take.
On top of this, TutorMandarin has its own built-in teaching platform to teach which means you can learn Chinese effectively through that website version or app version. Not to mention, there is also an interactive whiteboard with modernized materials.  Definitely, you can enjoy learning Chinese together with your favorite Mandarin tutors.
You can get the trial class for free and enjoy a handsome discount even more if you purchase classes on the day you take the trial.
Established in 2012, hence it has been providing service to many teachers and students worldwide and can stand for a long time,  I am sure that you will get the point why Preply is number 2 in this list. Like TutorMandarin, most of the Chinese tutors on Preply are based in China and can speak several other languages. Popular tutors are marked to make selection handy. You can also see teachers' profiles filled in detail.
Just like TutorMandarin, the first trial lesson is free. And over 400+ Chinese tutors are there to help you out. You can't get the full refund or change class if you aren't satisfied with the tutor after the first class out of your full package.
In the tutoring industry, AmazingTalker is slightly younger compared to its competitors. However, it has been doing modifications. Surprisingly, they now have over 200 high-quality Chinese tutors teamed up with them. Most are from Taiwan. They also have Chinese native speakers. Who doesn't like native Mandarin Tutors?
What makes it stand out?
They do have an impressive AI recommendation system which means after answering some basic requirements, you will get responses from their Mandarin tutors after a few hours.
Traditional Chinese and simplified Chinese are the two variants of Chinese. In case you are a huge fan of the former, AmazingTalker is your best choice.
Italki is the largest website specialized in learning the language. It isn't famous for nothing.  You can choose various languages including even some dialects or rare languages as long as you can type in the name in its search bar. Their Mandarin tutors are mostly from China and Taiwan. If you prefer bilingual tutors from the US or Europe who can also speak Chinese perfectly. The price they set isn't as expensive as it seems. As expected from the largest website standing in the tutoring industry, they also have an open discussion forum for Chinese learners where you can blend in with other Chinese learners' discussions.
MandarinTutor is designed especially for Chinese language enthusiasts. It provides online Chinese classes via Skype which is less modernized compared to TutorMandarin.  They are offering a 25minutes free trial class. You can choose various packages of 1, 5, 10, 20, etc. The more lessons you book at a time, the more discount you can get.
For those who still prefer in-person tutors, I have made the list for you.
In-person Chinese Tutors
Heytutor is one of the platforms which allows you to learn a huge range of subjects (not only Chinese) and helps you find the tutors which might suit your needs. One of their interesting features is that you can locate yourself by your ZIP code and find the Mandarin tutors near your location.
Simply, all you need to do there is to type in your name, mobile phone number, email, personal information, specific need or qualification of the tutors. You just have to submit all you need to them to let them satisfy you in the best way. Later on, a representative will contact you shortly to discuss with you further information after they receive your information. The only drawback of using this is you can't see the tutors' profiles vividly and you have to rely on the representatives hugely.
Care.com is a versatile website. In fact, you can even rely on this to find school babysitters, nannies or senior caregivers in addition to Chinese tutors. On top of this, you can look into the tutors' teaching experiences, their age, and their physical appearances.
However, Care.com charges a higher rate than any other website. Here, the price of Chinese tutoring services may vary from $15-40 per hour.  In fact, you have to keep this in mind that the website only shows the general "range" of the price/hour. It means you have to negotiate the final price with the tutor once again.
The only cons here is you need to ask the tutors for the real price rates they charge. Maybe it isn't even a con.
Thumbtack is actually aiming for the professional market. Like other tutoring service websites, you can also type in your location on the website first in order to find the nearest Mandarin tutor. Unusually, you can even see the number of times they get hired on Thumbtack. Doesn't it sound like you can anticipate the services you are going to get from them?  However, it is showing not only how many times they have finished Chinese sessions but other services as the website is offering other services in addition to Chinese tutoring. On top of this, it can only show the estimated pricing like Care.com which means you might need to do the negotiation with the tutor again.
Obviously, in-person tutors charge higher than online tutoring. In this website, they provide duo services. Conveniently, you can choose between in-person tutoring and online tutoring. Surprisingly, the gap between them isn't negligible. If they charge the online tutoring for $15-30, in-person tutoring will be $40-60. You may need to add in your information specifically like your available time and you will be provided with the list of all suitable tutors along with their ratings as well.
If you are looking for premium tutoring services, Varsity Tutors will definitely be there for you. Why? Mostly, they recruit their teachers from Harvard, Yale, Princeton and Stanford University. Also, they offer duo services as well, in-home or online Chinese tutors. All you have to do there is to fill in your personal information, phone number, and email address. That's it. After that, an educational consultant will contact you shortly after you have filled in. Surely, you will be able to find the most suitable tutor to hire according to your needs. All the details will be given to you via phone.  The academic degree profiles of the tutors are guaranteed to be high.