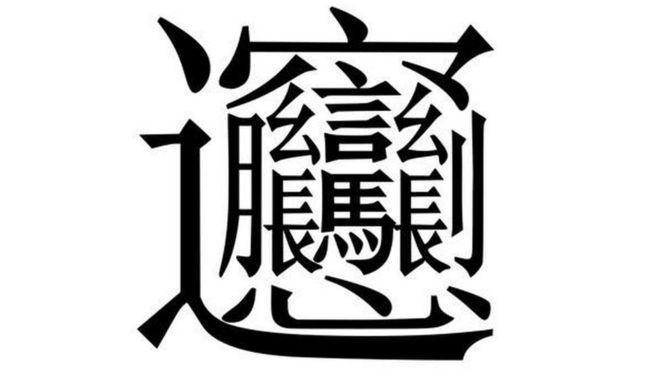 It is obvious that knowing two or more languages can give you the upper hand in nailing the interviews or whatever path you are walking upon. Of course, it will smoothen your daily life as well as have the major impact upon society. These days, the world has been connected closely by every sort of bond. In a way, people can start to do business in every sector of the world.  In this scenario, language plays a huge role to broaden the effectiveness and you can go beyond your capabilities of course.
How to learn languages?
In our ancestors' age, it is really difficult to learn a language that is not our tongue due to the lack of technologies and supporting materials. You know what? This is 2019, we got several technologies and teaching materials to help us out in every factor.
Everyone is trying to get rid of the traditional style of learning. Instead, we can give it a try to this online learning style. Among all sorts of online learning, using apps is way more effective obviously.
Why Chinese/Mandarin?
What pops up in your mind when you hear the word "English"? Distinctively, you will interpret it as an international language without even noticing it. How about "Mandarin"? If you still think this is not widely spoken all over the world, it is safe to presume that you are left a century behind. Mandarin has the world's most speakers, followed by English though most of the contents which we can make use of when it comes to finding resources. Apparently, Chinese students and students of Chinese ancestry who come from Malaysia, Indonesia, Hong Kong, and Macau will bound to use Mandarin in communicating with one another despite being their second language. Knowing both can give you the biggest opportunities to blend in with the people of different language backgrounds.
What to Consider When Choosing a Chinese Learning App
There are several features that you can assume it is a good app to learn Chinese.
Active learning- Especially language learning app should involve active learning which means the app should include questions and force you to remember the correct answer without studying by heart. Before quitting from that app, you will end up remembering several things without putting in a lot of effort.
Customized product- Just like online games, you can choose the difficulties setting if you are an expert, you can choose Expert, if you are a novice, then Novice. The same goes with learning apps. The app should give you several options to suit your interest, proficiency levels, etc.
Here are the top 7 apps to learn Mandarin/Chinese
Skritter: Learn how to write Chinese characters
Skritter is literally a very useful app. It contains pretty much valuable resources concerning character writing. Skritter will tell you if you are writing characters correctly or not, even a stroke in the wrong location or direction. Skritter has a freely available scratchpad where you can do your writing at your will. In this way, you can perfect your standard stroke order and character composition. Not to mention, it can also allow you to add in your favorite textbook or just interesting characters you want to learn.
What makes this application deviated from other applications is that you have to write the characters by hand. Of course, most of the time, people used to write Chinese 99% of the time. In this case, people just have to type in Pinyin to complete the Chinese characters without taking so much effort. In-class exams are becoming disastrous if it requires you to write long answers by hand. Of course, being able to write Chinese characters by hand is crucial in learning Mandarin.
Two basic requirements to make use of this Skritter app
An IOS or Android mobile phone
A writing tablet for your computer
It is clear that we can use a mouse or trackpad to write those characters. However, it defeats the purpose of handwriting on the other hand. If you really want to use your computer, buy a writing tablet.
From beginner to advanced students, it would be safe to assume that Skritter is a must-have app.
https://skritter.com/
TutorMandarin
The key factor to master your Chinese skills is to master the characters, the corresponding tones and practise the vocabularies you have learned by talking to Chinese native speakers. In this case, TutorMandarin can truly help you out of course. TutorMandarin can provide you whatever lesson you want to take no matter what kind of resources you are looking for. It is more like a huge compilation of resources on one website. Truly, it is an online Chinese learning course with professional teachers and you are granted the wish to get close to those pros. Sometimes, we don't really have time to go to the school or tuition to learn casually. And learning in a classroom filled with 100 students cannot get you anywhere in learning a language. How about one on one?
Of course, everyone is willing to take one on one course instead. Not only you can get attention from the teachers but also you can progress a lot.
TutorMandarin provides professional one on one Mandarin course from Chinese language teachers (each with over 500 hours of experience). The classes are taken through a mobile/ PC classroom that have high standard video calling, an interactive whiteboard and viewable lesson content built-in around HSK standards.
What's so special about this TutorMandarin is they offer you a free trial class before you buy the courses. You can get some of the lessons for free as soon as you sign up on those websites. And you can pay the fee at your will. FLEXIBILITY.
You can purchase lessons, packages, any kind of things.
A true professional teacher will walk you to the door to the Chinese.
TutorMandarin is a truly recommended app for those who are hungry for success. And affordability also added its shininess of course. Supporting your learning goals, the professional tutors will guide you towards your destinations
Memrise: Learn efficiently new vocabulary
This is the application version of its popular learning website and offers various lists that you can make use in your study process such as the complete list of radicals, all HSK vocabulary lists, lessons from Chinese Grammar Wiki, and vocabulary from the most trending textbooks, etc. No 1 application to use if you strive to learn Chinese vocabularies.
Anki: Review your vocabulary
Anki is the most popular SRS based software to study using flashcards and apparently it is the best app to review your lessons or learn new words. With this application, you can create your decks or download decks from the public database with customized features. Currently, there are nearly eight hundred decks to study Chinese. All of them are free.
Duolingo: Memorize vocabulary and learn grammar
Duolingo is a software application that offers lessons for learning a vast amount of languages. Despite  Chinese being added relatively late, it has already become one of the most demanding languages among students using this platform. What is more to Memrise and Anki is you can learn Grammar through this application as well. There are several exercises that will ask you to create full sentences , translate phrases, etc using given lists of words.
For this moment, Duolingo is free and available on both IOS or Android platforms as well as a software on your PC. It will synchronize automatically if you login with the same account regardless you use either smartphone app version or pc version.
Hanping: The best dictionary for Android devices
Apparently, Hanping is the most trending offline Chinese/English dictionary for android users. Hanping "Lite" version offers a complete Chinese/English dictionary where you can seek the words using Pinyin, characters or English. At this moment, you can enjoy the audio and handwriting recognition functions in the Lite version. There are two tools which might grasp your interest, the former one is free and enables you to copy your searches to the clipboard or send them to GoogleTranslaor or many other online resources. The latter one is an optical recognizing software that costs 9.99 USD and allows you to get an instant translation from any text using your cellphone's camera. Only short texts and standard characters are eligible to be translated. There are also many interesting add-ons that are constantly adding new functions ( Some of which are free and others are paid).
Pleco: The best dictionary for iOS devices
Pleco is developed for IOS devices at first glance. However, it has two versions nowadays. Good news for android lovers. It is all in one application, offline dictionary, flashcards, optical character recognizer, handwriting recognizer, stroke order diagrams, audio pronunciation and text reader of course. To enable those add-ons, it is an in-application purchase.
Somehow, all in one application catch the attention of most of the people for sure. It is a bit messy to use scattered applications on your mobile home screen.
Offline dictionary is almost as good as hanping and definitely the best Chinese/English dictionary fro Apple devices. (Hanping only works on Android devices).