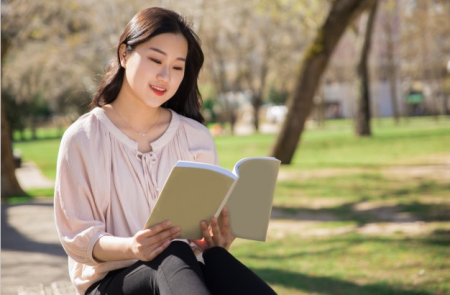 Choosing which language to learn is throwing you into a dilemma?  Actually, it isn't that complicated as it seems because if you haven't learned one of the international languages, try to choose Chinese , the second international language which is on par with English  In fact, grabbing the best out of over million apps is far more difficult. Obviously, nobody is willing to spend his precious time on trying out each and every application to find out which one is the best or which one is the most suitable for him. Of course, I am going to tell you Top 7 Best Apps to learn Chinese in 2020 based on my personal experience. Apps to learn Chinese will be easier for you after you read the following reviews.
Is there anyone who will say "no" to all-in-one? Of course, nobody will say so. These days, people prefer 3in1 even in coffee. TutorMandarin is composed of what it takes to become expert in Chinese. Precisely, if you are looking for resources to learn by yourself or if you are looking for online tutors to coach you to enhance your learning progress or if you are enthusiastic in studying interactively with the tutors, TutorMandarin will definitely be there for you.
Not to mention, the fees they charge are relatively reasonable compared to any other tutoring platforms. And you can even make payments according to your affordability like per lessons , per package, etc. In addition, there are education consultant who will always be there to help you out if you have any issues related to TutorMandarin. They will contact you shortly after they receive your messages. Honestly, if I were to give rating to this TutorMandarin, it would be 10 out of 10 as I see this platform as the most valuable and efficient learning app for both beginners and advanced learners.
2.ChinesePod
The second most popular application which you can rely on to learn or improve your Chinese skills can be none other than ChinesePod. Just like other website, ChinesePod is also a Mandarin Chinese learning platform that provides video and audio lessons, mobile study tools and exercises. Of course, they also provide individual online tutoring lessons, which are carefully planned for learners of every level. What's more? In each ChinesePod lesson, they help to break down the lesson dialog, which is recorded by native Chinese speakers.  If you are a language enthusiast , this is one of the must-try applications which I recommend.
3.Hello Chinese
If you are a devoted Chinese learner, this is one of the applications you shouldn't miss out. Definitely, it will help you learn Chinese language efficiently.  I bet you will definitely go back and retake classes just as a refresher. In addition, they always update this application with new content. The lessons are usually divided into different factors and support all language skills (Reading ,Writing , Speaking and Listening). Distinctively, there is a feature that a new game will be unlocked every day to refresh the words you have learnt.
4.Ninchanese
This application can help you learn Chinese miraculously in a certain way. Factually, you will feel you are just playing a game however you will end up learning Chinese. Interesting enough? Of course, it is a game-based application which has both an android version and ios version. It has a pretty much interesting storyline composed of different worlds that stand for different HSK levels. Definitely, you will gradually learn the characters. In the free version, you can learn 10000 words at least. If you enjoy this application, you can use in-game purchase to enhance the system to enjoy to the fullest.
5.Duolingo
Duolingo is one of the most useful applications for language enthusiasts. Why? Duolingo has several resources related to different languages ranging from Spanish, French , Russian to Chinese.  This one is also a game-based learning application. As a player, you need to strive to earn points per correct answer while the clock is ticking to go up a level. The main currency in this game is diamond which means as long as you have diamonds in your hands, you can enjoy the features of the application to the fullest. You can earn those diamonds slowly or you can buy them without a waiting period.
6.Pleco
This application has been helping people out before Google makes his name in the translation market. Therefore, most people who are devoted to learning Chinese may probably be familiar with this application. People still use this application for its simple and easy design. Chinese/English built-in translator is really handy to use while writing Chinese characters. This application is widely used by foreigners working in China.
7.Chairman's Bao
When it comes to learning Chinese, this application is a highly recommended application which I have seen so far. They started off as a facebook page with articles. Definitely, this one is an awesome resource especially for beginners. It is a HSK level based newspaper article application. It includes thousands of articles so you can seek a topic which might intrigue you. An interactive built-in dictionary and flashcard system polish this application. What makes this application distinctive among many other learning applications is that you can freely choose between traditional and simplified Chinese.