If you are a citizen residing in developing countries like Myanmar, India, the Philippines, etc. , teaching or learning online will be a little bit weird to your ears. However, in developed regions, this is trending these days, they have been doing for ages and it isn't strange anymore. We can see online courses even in some developing countries. These days, people are trying to learn Chinese in order to make all their ways up to success. So, let's see why teaching or learning Chinese online is trending these days.
It is obvious that  Chinese language is getting more and more popular and becoming the SECOND international language. Even Europeans are interested in Chinese and they start learning. If you look at it from a different point of view, let's say if you were a professional Chinese teacher, you might be willing to know how Teaching Chinese Online is beneficial for you. So, no matter how you look at it, it is necessary to know why Teaching/Learning Chinese Online Is Trending These Days.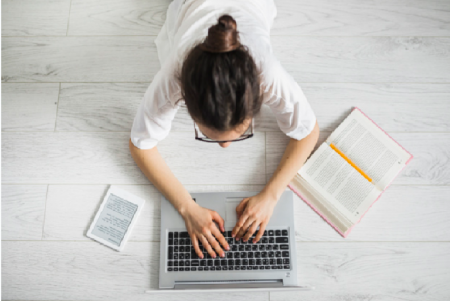 Flexibility
Who doesn't want to do things efficiently? Negotiating class time, choosing nearby tutors, etc. : these outdated problems are not going to trouble you anymore if you start using an online learning system. In this way, students can set aside their existing responsibilities and commitments assigned by their schools as they can schedule language courses or extra-curriculum courses at their wills, maybe at late hours or on weekends or whatever they wish to book. Let's say if they are learning English at their school and at the same time, they are attending Chinese Class online, they can master two languages aside from their mother tongue at the end of the semester. For tutors' scenarios, they stay comfortably at home, even at late hours, they can still teach their beloved students carefreely. How wonderful is it?
Affordability
Moreover, as you can see it clearly, most students who strive to learn really fast, only look for one on one classes as they don't want dull students to sabotage their progress. If you go for one on one classes outside, this is going to be really costly as the tutor has to make specific time just for you. Compared to this, studying online is relatively cheaper. Therefore, outstanding students have more options to make themselves more outstanding. On the other hand, the tutors can save travel expenses as well as they can get away from tiresomeness from going one place after another.
Less Time Investment
Considering an online class, we don't need to take the distance we need to travel into account. Definitely, the amount of time we spend in traveling to the class isn't negligible if we calculate in detail. Practically, an employee or a student whose time is completely occupied by various task should definitely take a Chinese Online course if one is really trying so hard to brighten his future. Learning a language will obviously give you the upper hand when getting jobs or communicating with different people from different lands.   That's one of the reasons why Teaching/Learning Chinese is trending these days.
eLearning is the greenest option
Learning or teaching online is obviously the best option for students or tutors and it is absolutely better for the environment. According to the research, it has been found out that online courses equate to an average of 90% less energy and 85% fewer CO2 emissions per student than old school courses.
Interactivity
Teaching/Learning online is not getting trendy these days for nothing. It can help us build interactive learning rather than a traditional old school teaching/learning style.  For introverted, shy and reticent students, they are going to have the opportunity to take part in class discussions more easily rather than face-to-face discussions which they might get away from. As the students are fearless in an online learning system, so they are more likely to ask more questions to the tutors.
With the proper platform, lessons can become more engaging for students in every aspect of the area. Especially in learning languages online like Chinese, interactivity is really essential. The more we communicate, the more likely we tend to master that language. Of course, we also need to choose the specific platform in which we can communicate with each other interactively. There are some Online Learning Chinese Platforms as below for your reference.  More interactive learning means more knowledge gaining from each particular lesson.
Improvement in your technical skills
Basic computer skill knowledge is required to attend the most basic online course as the students learn to navigate different learning management systems (LMS) and programs. Students end up learning those participation skills like creating and sharing documents, incorporating audio/video materials into assignments, completing online training sessions, etc. within online courses which they can apply in many professions. The same goes for the tutors.
More comfortable learning environment
This is one of the best features of teaching/learning Chinese online I think so far. Who else want to change their entire outfit just for 1hour or 2hour class? We can even start studying in our pajamas without brushing our teeth. And we can arrange our study place at our will. Students listen to lectures and complete assignments sent to the tutors electronically which means no need to fight traffic.
The above are the Top 7 Reasons Why Teaching/Learning Chinese Online Is Trending These Days. I will share some Learning Chinese Online platforms as you requested which is based on my personal preference.