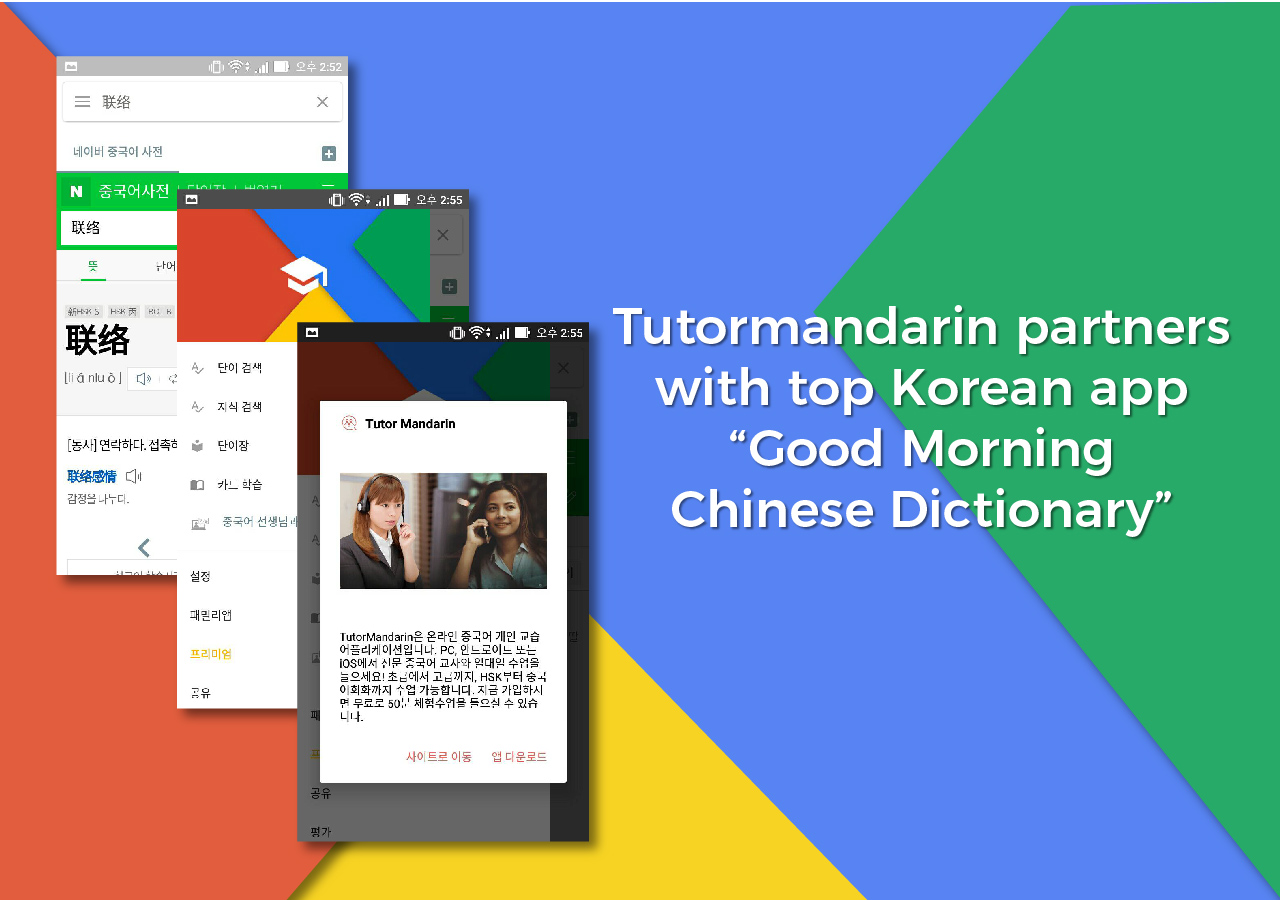 "Good Morning Chinese Dictionary"
Tutormandarin and Good Morning Chinese Dictionary have completed a new partnership linking their apps together — bringing together a full dictionary app and live online tutoring in one place. 
Users in the Good Morning Chinese Dictionary App will now find a convenient link in the left-hand menu that offers them one free Tutormandarin class with a professional tutor. Users are directed to either an android app or pc website depending upon their device where they can take their free class.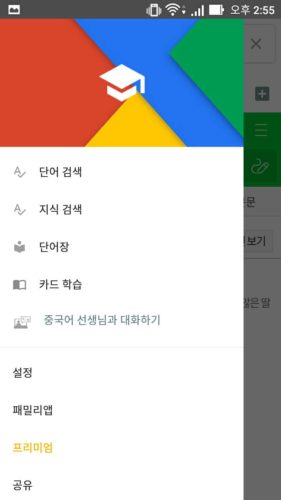 The cooperation works well because Good Morning Chinese Dictionary has been offering tons of necessary learning resources: Pinyin, Chinese characters, and example sentences. They even have their own vocabulary lists and flashcards. That's how they have built and satisfied their 500K users. But for self-studying learners, sometimes these resources are not quite enough. They still need a real tutor that can personally lead them up the ladder of Chifluencyunecy. 
Enter TutorMandarin. TutorMandarin is a 1-on-1 teaching Chinese application and PC software. Tutors teach original courses based around HSK standards that is built for spoken Chinese. Learners of all levels can benefit from a service that combines top technology (virtual classroom with simultaneous PDF viewing and interactive whiteboard tools) and the best human-power (certified Mandarin tutors).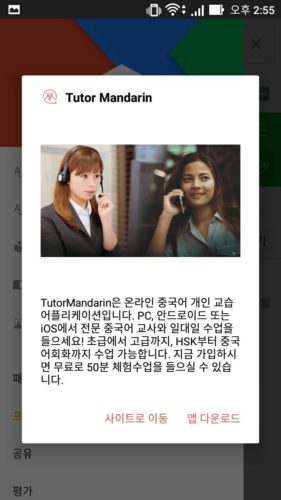 Tutormandarin partners with top Korean app
"Good Morning Chinese Dictionary"
Since Tutormandarin entered the Korea market last year, and Korean people signed up for the app's free trial class and learning Chinese service. It is growing rapidly as there are so many korean learning chinese with enthusiasm.  Demand from Korea is rising fast since Chinese is necessarily treated as most important language.
Sam Silverman, CEO of TutorMandarin, says, "We're so proud of this new cooperation that looks to make it easier than ever for Chinese leaners from Korean to finally learn to speak Chinese through a stellar combination of high-quality dictionary and tutoring services. We see a bright future for TutorMandarin, Good Morning Chinese Dictionary APP, and Korean Chinese learners everywhere!"