TutorMandarin
Online Chinese Course
Chinese Courses with HSK standards, personalized Chinese Language learning with our online tutors
Learn Chinese Language with Online Courses
A TutorMandarin online Chinese course is taught through a 6-level educational framework based on HSK standards. Students can choose among multiple Chinese courses in Spoken Chinese, HSK Preparation, Business Chinese, and even Children's Chinese. Courses are designed to take students step-by-step to learn Chinese language, therefore in a practical and easy to understand manner. What's more, vocabulary and grammar build on each other in a systematic and consistent way so that it allows students to quickly grasp essentials and steady language foundation. 
Typically, learn Chinese language courses are made up of 45 Chinese lessons. Passing a TutorMandarin course equals to passing 1 HSK level in terms of vocabulary, grammar and otherwise. What's more, students have the opportunity to choose individual topic-based classes that are attuned to their interests and learn Chinese language goals, the best way to explore your deeper interest in Chinese. Most of all, we try to reach the balance between orderly learning Chinese language and customization to students' interest.
In a nutshell, our teaching system makes it easier to improve your Chinese, gets you familiar with HSK test, and meanwhile stays true to your enthusiasm and goals.
TutorMandarin Learn Chinese Language Education System and Courses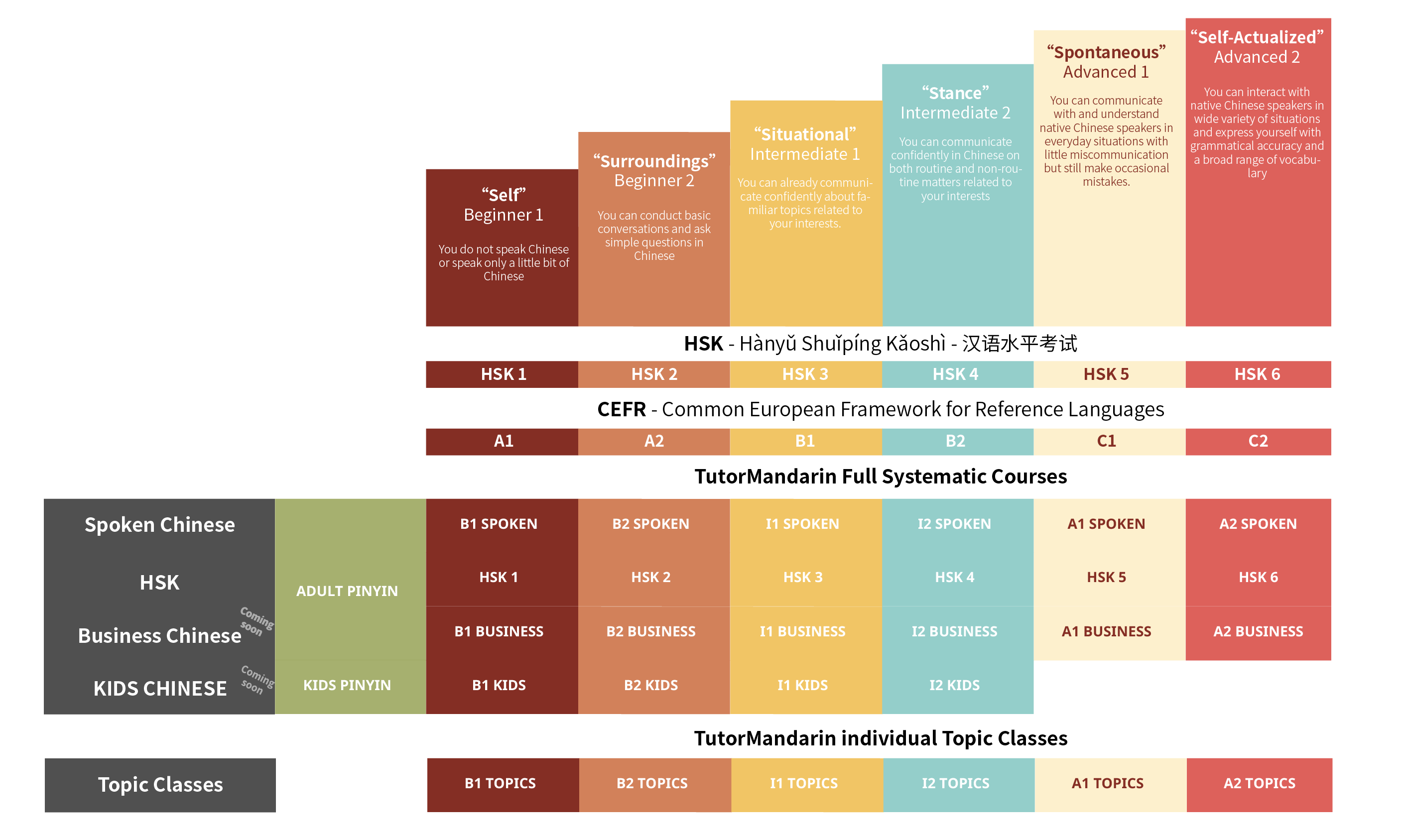 Learn Chinese language without borders
Distance is not a problem to stop you from learning Chinese language! Undoubtedly, our systematically-organized in-app courses are the best advantage to learn Chinese language online in an orderly process. What's more, you can buy the courses in discount through 'packages' for fast-track learners. Also, users can purchase individual lessons anytime.
As mentioned, our Online Chinese Courses are all from Beginner 1 through Advanced 2 (and even Pinyin for the total beginners). Courses typically contain 45 lessons with a supplement review every 4 to 5 lessons. Most of all, with TutorMandarin's online learn Chinese language courses, you can experience international whiteboard and multiple media with professional tutors. 
Although TutorMandairn online learn Chinese language courses are in a similar structure, each course has a unique and specific learning goal and theme. Students have a variety of choices of courses according to your goals. That's being said, if you want to study Chinese for the sake of taking the HSK should choose the HSK Preparation Course. Accordingly, Students looking to use spoken Chinese for business goals should take the Business Chinese Course. Those looking to simply improve their general spoken Chinese can take our Spoken Chinese course. 
Now, we also have Kids' Chinese course. If you want to find a friendly and passional tutor to teach your children Chinese, cultivating language abilities from childhood, it's your best choice. No matter what your learning goals and your level are, you can always find a suitable tutor and learning style here in TutorMandarin. So what are you waiting for? Come learn Chinese language with us!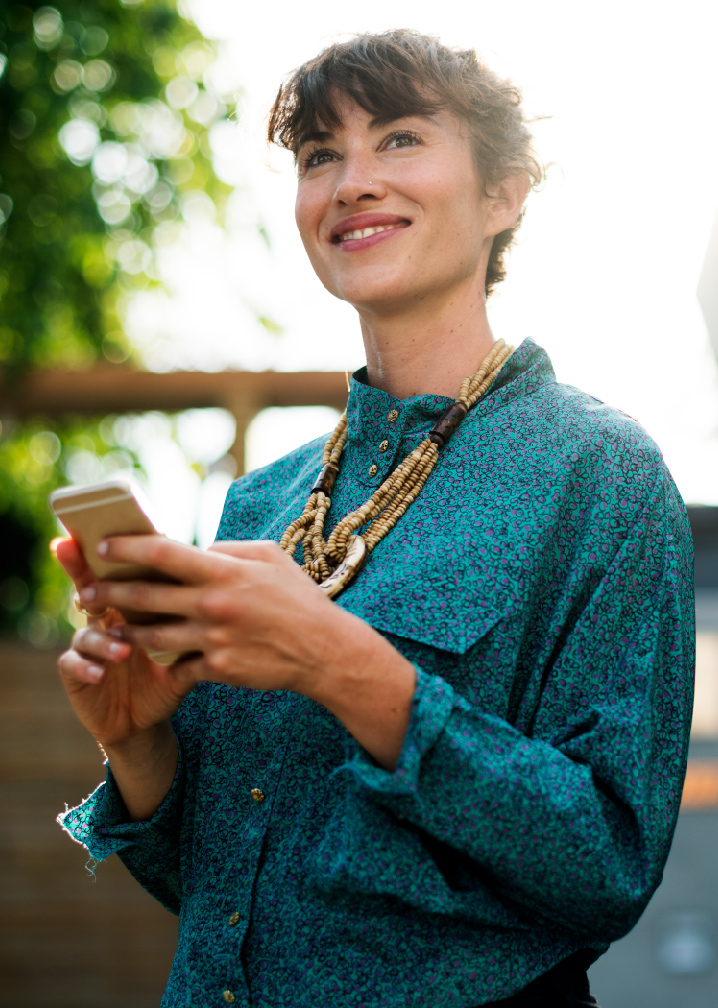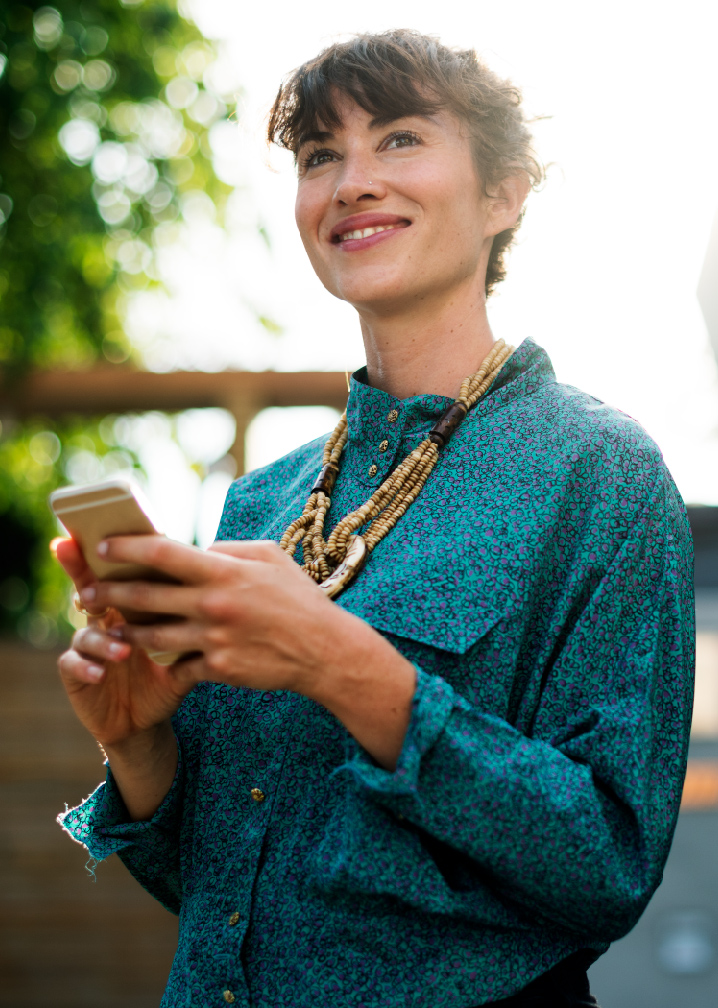 TutorMandarin Spoken Chinese Courses
Pinyin
Learn Chinese language starts from pinyin. For beginners who are just starting to learn Chinese or learners who want to review from the basic and practice more. Check out our free resource "Pinyin Table for Beginners." Pinyin is the very foundation to learn Chinese language. A solid sense of pinyin is the first step for you to learn Chinese well.  
Beginner 1
For learners who cannot or speak a little bit of Chinese. Hence, we'll teach you basic words in life, simple conversation and how to express your needs in this level. Also experiencing the student-centered learn Chinese language environment.  
Beginner 2
For Chinese learners who can conduct basic conversations and ask simple questions. In this level, you'll learn Chinese language's basic grammar and phrases that you can improve in your conversation.  
Intermediate 2
For those learn Chinese language who can communicate confidently on both routine and non-routine matters, which are relevant to their interest. Furthermore, after this level, you'll be able to discuss your daily life including work, education, culture, and entertainment in Chinese. 
Advanced 1
For those who learn Chinese language and can understand the native content and effectively communicate about it, albeit sometimes not correctly. In A1 you'll learn to discuss specialized topics and issues with native speakers, and relevant vocabulary to read short Chinese news. 
TutorMandarin Learn Chinese Language Topic Classes
In addition to online learn Chinese language courses, TutorMandarin also offers separate individual topic classes. If you are not aiming to take a Chinese test and want to learn something more relaxed in Chinese, you must take Chinese topic lessons. Students can choose and book their available time and take the topic classes anytime on Android phone and PC. Simply put, TutorMandarin's learn Chinese language topic classes are 25-minute classes organized into various categories and separated into HSK levels. To learn Chinese language practically, the topics can be easily applied in daily conversations that you can talk with the native about.  
Most noteworthy, students can choose classes based on the topics they are interested in. In addition, you'll practice speaking about that topic in various scenarios and conversations. The various topics including Chinese culture, food, travel, entertainment, relationships, etc, and you will take the topic lessons at your level. Hence, we make sure you have suitable additional interesting classes organized by HSK levels, to explore your deeper interest and learning motivation while enhancing your Chinese abilities.      
See the different themes of learn Chinese language topic lessons below in different levels. In addition to those topics, you can also discuss your ideas about topics you want to learn with your tutor. As we mentioned, our teaching style is flexible and student-centered. Therefore, our tutors would be glad to and would try hard to adjust teaching styles and contents to match the students' needs. If you have any interesting learn Chinese language topics to suggest, you can always talk with your tutors. We made our topic lessons more considerate, customized, and motivating to Chinese learners.