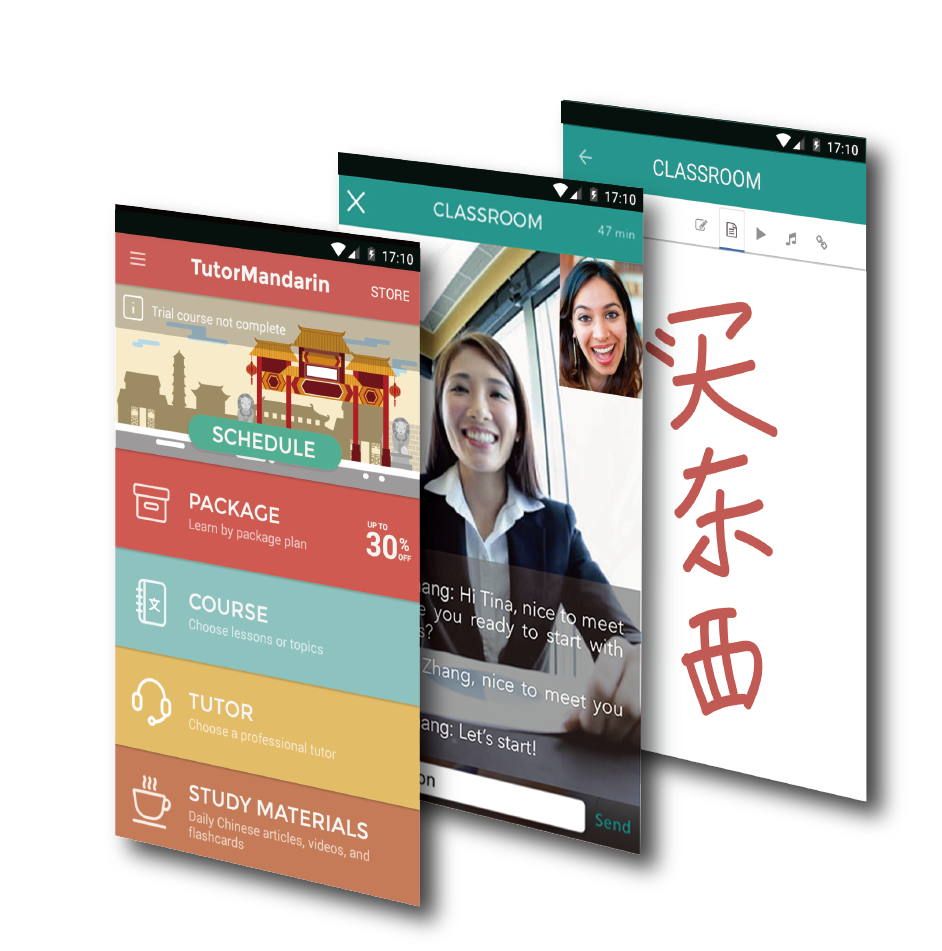 LEARN CHINESE ON YOUR PHONE
Get TutorMandarin on Google Play


PROFESSIONAL TUTORS
We provide online professional, one-on-one Mandarin tutoring from certified Chinese language teachers — each with over 500 hours of experience

SYSTEMATIC EDUCATION
A framework built around HSK standards that lets users take full step-by-step courses or create their own experience with individual topic-based classes


MULTIPLE DEVICES
Learn on PC or Mobile with our revolutionary e-learning software platform. Complete with virtual classroom, in-app lessons, and daily content.


PERSONALIZED LEARNING
Each user starts with a free 50-minute trial and full language evaluation — as well as class notes, progress statistics, and education badges
What are people saying about TutorMandarin?
---