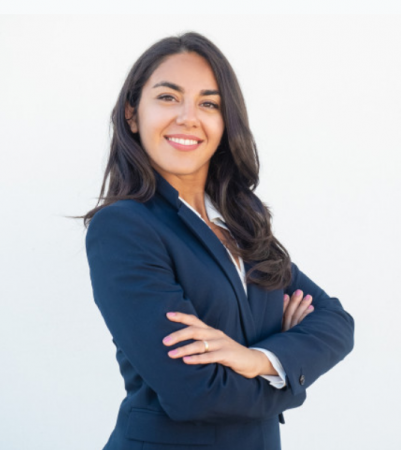 In the age of International, the English language has been overthrown by the Chinese language lately. Not fully but partially. Chinese has become the second international language as people start using Chinese and Chinese industries keep growing in different parts of the world. Knowing Chinese will definitely give you the upper hand even if it is a basis. On top of this, learning that language on a platform can really quicken your progression however it can lead you into total frustration if you make a wrong turn like devoting yourself to that platform as a beginner. Now, here are 10 ways to learn Basic Chinese.
1.Train your ears
Apart from casual practices you have been doing, you will need to listen to audiobooks. Obviously, this kind of doing a little bit deviated but you will know it is worth when you really try it out.
Another way is to surround yourself with the person who doesn't speak your language totally but Chinese.
2. Make good use of Chinese applications
There are several applications out there to help you out no matter what kind of learners you are. Either beginner or veteran can learn through applications.
Several types of learning tools exist on the Internet which you can download for free, If you would like to explore more about that, you can use in-application purchase. Some useful applications are as follows.
This is definitely the best application ever most veteran Chinese learners recommend. You can choose either a web version or application version. It is really handy when it comes to usability, versatility, and costs. You can embed yourself in this application/website and savor a variety of resources. If you want to conquer more in the Chinese field, you can even pay to attend an online course.
Why is it recommended for Amateurs as well?
There are REAL professional tutors who can guide you towards the door to Chinese. As they are REAL tutors, they can gradually adjust no matter what level you are in currently. Furthermore, having an interactive teaching platform polishes its usefulness,
Pleco is also the kind of application recommended by most Chinese learners. Hence, nearly each and every people studying Chinese has it downloaded on their phone for the following strengths compared to other applications that are just filled in with a lot of annoying ads.
It is loaded with several bullets such as free features – stroke order, example sentences, clip reader, handwriting recognition and more. Of course, they also have a bunch of paid add-ons that you can make the best use out of it. Precisely, you can learn Chinese effectively using it.
This is an android only dictionary that is on par with Pleco with a lot of the same features. Of course, you may want to know the differences. They have widgets for your beloved home screen and a soundboard to practice tones. There are a free lite version and a pro version which is just $2.99. One of the well-known features of this application is their popup dictionary which you can use within other applications. If you are learning Chinese, do not miss out this application.
Like ChineseSkill, Lingo Deer is also a game-like application designed to learn Chinese in an interesting way. On top of this, fun features and interesting in-game design improves users' learning efficiency. I am certain that you are going to enjoy both applications as they are on par with each other.
This one is another masterpiece, the combination of games and literature. It can either be used as an app or online. You are guaranteed to be lost in the trick of that application. You intend to play a game however you will end up learning Chinese. You'll be able to hone all areas of your Chinese- learn new characters and worlds, improve your listening, speaking, typing and grammar. It's story-based and has characters that you'll get to know along the way. Ninchanese is astonishingly extensive with a staggering amount of content.
3.Learn Pinyin
You cannot fly without wings. The same goes for learning Chinese. You cannot get anywhere without mastering Pinyin which is the very basic foundation of Chinese.
4.Practicing Chinese Characters
Slowly but surely, you will get to the point where you will be too lazy to keep on learning Chinese. Definitely, that is going to be nothing but writing part. Most people give up on learning Chinese because they think it is too boring. Actually, it isn't. Try to devote yourself to learning Chinese. Here is a useful application that will help you remember worm-like characters.
Are you having trouble remembering Chinese characters? Of course, it is really natural for beginners to remember those worm-like characters. Apparently, most beginners only like to learn Pinyin for one more reason, i.e., English words which have been learned already. This application can give you a hand when it comes to characterization surely. It is an application that makes uninteresting interesting.
You can remember tons of characters in no time after using this application for some weeks. It uses mnemonics to assist you to remember how characters are formed, their tone and pronunciation. The images and stories will stir up and bring back the characters in case you forget them.
5. Reading is the best partner for beginners
6.Passionate learning
Learning without passion is kinda harsh. If you do not have a passion and you are being forced to learn Chinese, there is only one way.
Create your own motivation. As you all know, motivation is the only thing that drives you to learn this and that. Why do you want to learn Chinese? You;'ve got a Chinese boyfriend/girlfriend lately?
Visualizing yourself communicating in Chinese is really awesome. Passionate learning is going to liaise with the tutor you have been learning with. She is the only one who can manipulate your mindset unless you don't possess any motivation to learn Chinese but you are obligated to.
7. Do not hesitate to speak in Chinese
People are feeling insecure about their language skills especially when they start learning Chinese. Let me ask you one question. If you don't practice speaking in Chinese, when are you going to speak in Chinese? Until you master Chinese? Before you know, you will end up being in this kind of endless loop.
Therefore, try to speak as much as you can. Eventually, your fluency will be improved day by day.
8. Talk to yourself
The only person who is always by your side when you need somebody the most is definitely going to be nobody but yourself.
Always keep in mind you always have you meaning that you can do a lot of things by yourself. This way is probably the best for busy bees. Reading books whenever you are free, listening to whatever you feel like to do, anything which is going to have an impact on your learning process is at your will.
If you are crazy enough, you can even practice talking to yourself. Converting every single thought in your brain into Chinese and speaking out loud is definitely going to hone your Chinese learning skills.
9.Team up with your friend
Clearly, solitary cannot get you anywhere especially in language learning. You are not going to do really well just by talking to your favorite personal tutor. In addition, you will have to apply the things you have learned in your previous class in actual conversation. That's why conversation classes are meant for. Grow your language. Grow your society as well. In my honest opinion, this is my favorite method.
10.Befriend with Chinese tones
Getting accustomed to each and every single individual sound of the language, learning to differentiate words from each other's and have certain words and phrases reverberating within your brain are going to get from practicing really hard day by day listening to audiobooks, reading Chinese stories, etc.
Immerse yourself within Chinese wholly is the key to familiarize yourself with Chinese tones and words.